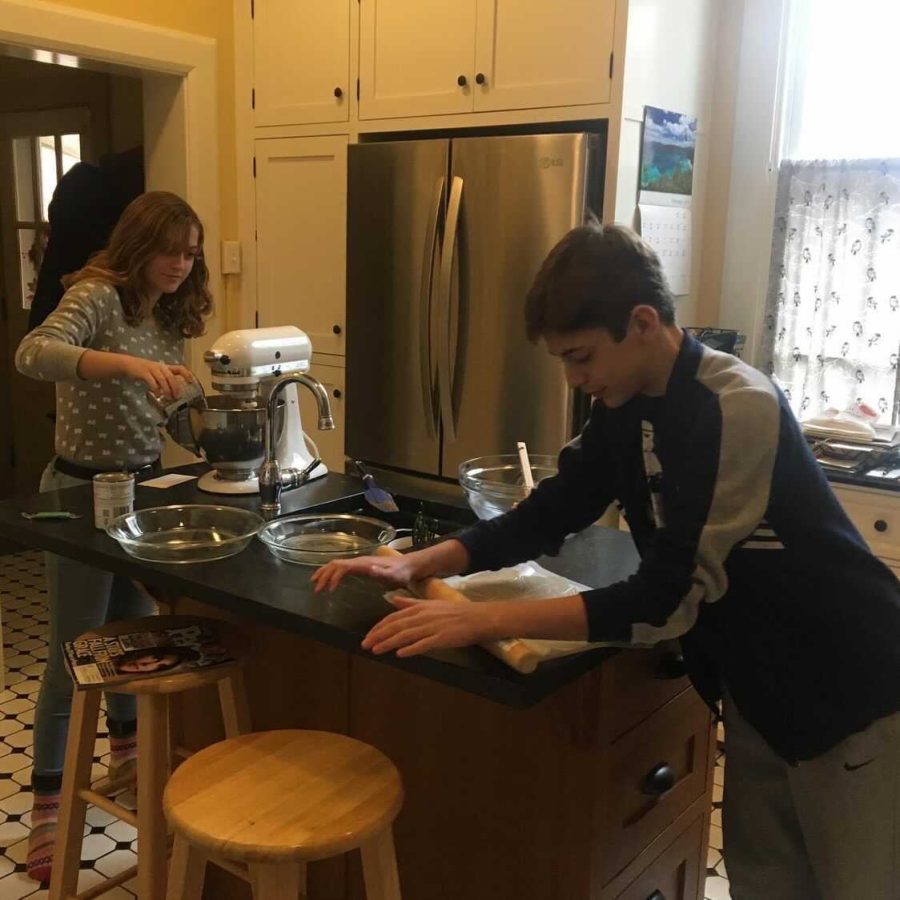 Photo used with permission of Katie Hejmanowski
On the fourth Thursday of every November, families across the United States gather together to give thanks and share food. When thinking of Thanksgiving, things like turkey, pumpkin pie and football come to mind for most Americans. Although many families celebrate similarly, some families have unique traditions close to their hearts or don't partake in the holiday at all.
For Angelas Gonzalez, a freshman at Hayes, Thanksgiving looks different for her compared to her peers due to having a family that is German, Hispanic and Puerto Rican.
"Since our family members are mixed and from different cultures, we bring each other's food around. So it's like a big party, but [with a] Thanksgiving theme," Gonzalez said.. "Then we just share the food and we tell some recipes."
While most of the Hayes population celebrates the holiday in some fashion, for junior Mushtaq Mohamed and her family, Thanksgiving is just like any other fall day.
"I used to celebrate Thanksgiving but after I learned the history behind it and how Thanksgiving was [originally] made… I was like why do I even celebrate it,' 'Mohamed said.. "We just act like [Thanksgiving] never happened. [We] go on with our day like it never existed."
Spending time with family is an important element of the holiday for many individuals. Senior Katie Hejmanowski and their family bake together on the day before Thanksgiving.
"We call it Pie day, and we all go to my great grandma's house and make the pies that we're going to eat the next day," Hejmanowski said.. "It's been going on for as long as I've been alive… we made it into a fun tradition rather than a chore."
Senior Eleni Caudill's family is Greek and part of the Eastern Orthodox religion. Even though some foods served at their dinner are comparable to a traditional Thanksgiving, there are still many differences.
"Instead of things like turkey, we have lamb. We also have things like pasta," Caudill said.
Some families, especially ones from several different cultures, have to travel far to spend Thanksgiving together.
"Once every two years, my family from Puerto Rico will come, because of the tickets," said Gonzalez.
Gonzalez's cousins will travel from Puerto Rico and her whole family will stay at her house over the holiday break.
Not everyone travels, though. Other families make a tradition of staying close to home.
"We usually get the entire family down, and we meet at someone's house. It used to be at my Nonna's, but now it's just at my house," Caudill said.
No matter what a family's tradition is, it is the memories that are made over the holidays that will keep the unique traditions going for decades.
"I'd really like to keep doing [pie day] as long as I'm through college and I'd like for my [future] family to do it eventually," Hejmanowski said.