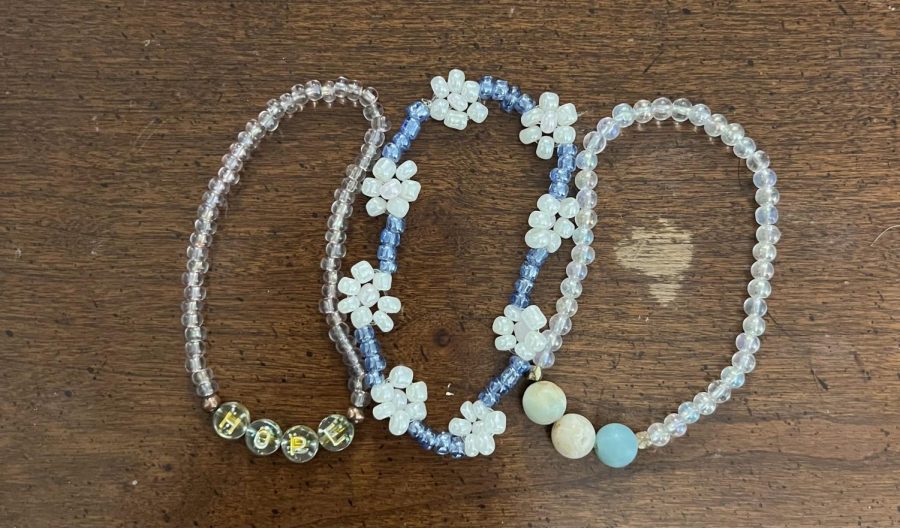 Kaitlyn Gorsuch
Sammy Delong, Timothy Gaines and Mallory Frentsos are just a small percent of recent Hayes alumni who own businesses and they all agree that owning a successful business takes a lot of dedication and hard work to their craft.
Sammy Delong
Sammy Delong, owns Sammy Makes Earrings, which is a jewelry business where she makes earrings and bracelets.
Sammy Delong graduated from Hayes in 2017.
"My favorite memory from Hayes is being part of Hayes Singers senior year and getting to spend so much time with really kind and talented people," Delong said.
Delong had a passion to start a business but she had to find what type of business she wanted to create.
"I've always wanted to be able to sell something that I've made, but I've never found an artistic medium that I was good enough at to do that," Delong said. "Then I found this and I worked at it for a while and it was really exciting to me to be able to make money off of something that I made."
Delong uses her business as a side income, which means that she can just have fun and not have to worry about making products all the time.
"I would say it's low stakes and fun, because it's just a supplemental income," Delong said. "I can make them when I feel creative and want to make them and when I don't feel like it, I'll still be okay."
Delong described her experience owning a small business as making her feel "confident and capable."
"I've always wanted to make money off of something that I made myself and then I've been baffled by the amount of money that I've been able to make from it," Delong said. "It really surprised me and just made me feel more confident as a person."

Timothy Gaines
Timothy Gaines owns Outlandish Kicks, which is a shoe reselling business.
Gaines graduated from Hayes in 2016.
"My favorite memory is beating the school's long jump record senior year," Gaines said.
Gaines' shoe reselling business consists of shoes as well as high end and vintage clothes.
"I decided to start my own shoe reselling business because it was the one thing in my life that I was truly passionate about, I knew it would make me happier than working for someone else," Gaines said.
Gaines also said owning his own business has been a very humbling experience and it has taught him patience and how he values his time.
"A piece of advice for a student starting their own business is to first make sure your goals are clear and realistic, next is to stay persistent and lastly is to seek validation from no one but yourself and your customers," Gaines said.
Mallory Frentsos
Mallory Frentsos owns Mallory Made Media, which is a photography business based in Delaware, Ohio.
Frentsos graduated from Hayes in 2019.
"I had a really fun time in high school," Frentsos said. "I ran cross country, which was tough but really fun, and I also took my dad's art class my senior year with my little brother, so that was fun."
Frentsos said she primarily photographs seniors, families, newborns, and is getting into shooting weddings.
She says that failure is an important thing to have in mind when creating a business.
"Be open to failure," Frentsos said. "I picked up photography and did not know anything about it, then I decided that I wanted to start a business with it."
Frentsos said that she became interested in photography because she wanted to capture the little things in life through pictures.
"[Owning a business] takes a lot of hard work, but if you are passionate about it you can do it," Frentsos said.