Hayes welcomes 15 new staff members to the building this year
With the start of a new school year comes new changes and some of those changes include new staff members.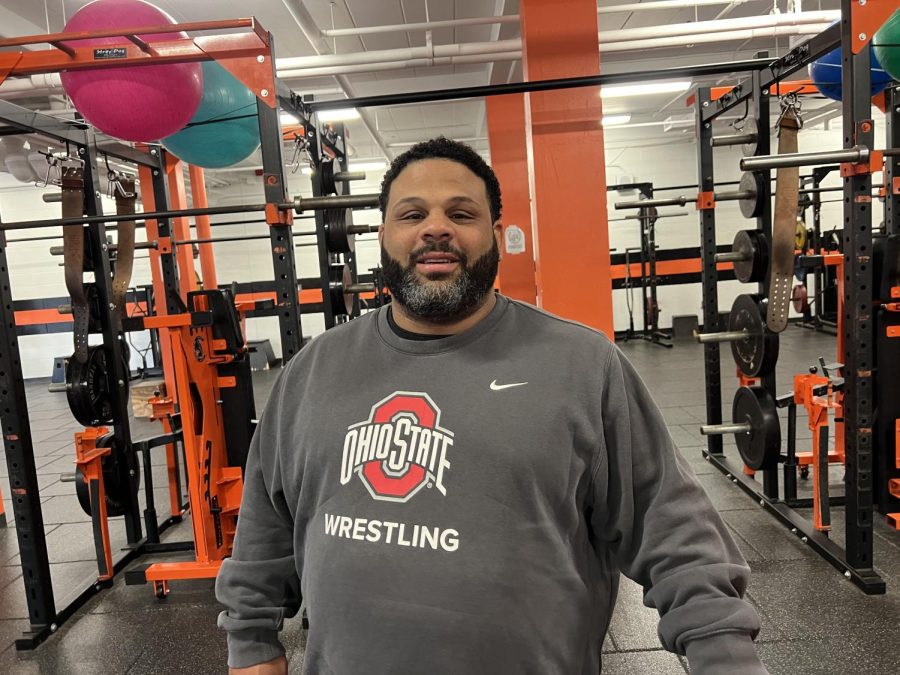 Jason Barnett
Jason Barnett is a new staff member at Hayes this year.
"I do Apex credit recovery, so I help kids that maybe failed a class get their grades back up, or if people are trying to graduate early, they can take some classes to graduate faster," Barnett said.
Barnett graduated from The Ohio State University.
Outside of the school day, Barnett enjoys coaching wrestling, hanging out with his kids and taking them to their practices.
In high school, Barnett enjoyed playing sports, going to school dances and hanging out with his friends.
Barnett is also excited to learn more about House.
"House seems fun so far," Barnett said. "So I'm excited to see how that goes this year."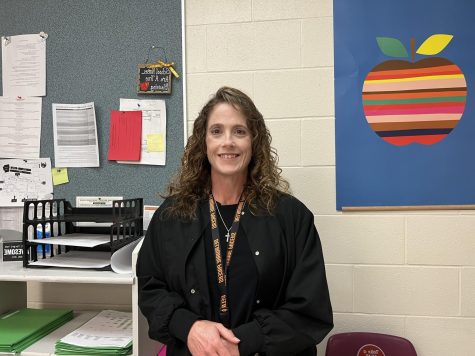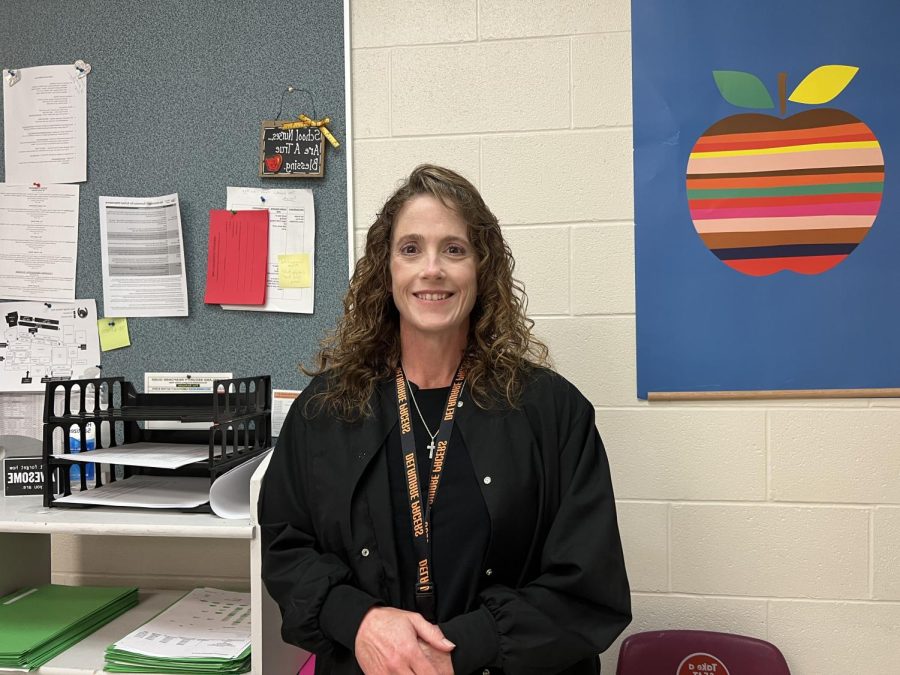 Laura Coffey
Laura Coffey joined the building this year as the school nurse.
She is excited about "getting to know everyone better, and to know the staff and create building friendships."
Coffey graduated from Miami University with her undergraduate degree and the University of Dayton with her masters.
Some of her favorite activities are hiking, kayaking, working out and reading.
She was also very involved in her high school.
"I played volleyball, basketball, track all four years, I did some basketball and football cheerleading," Coffey said. "I did student council, and was class secretary my senior year."
Some of her favorite high school memories include going to school dances, hanging out and having fun with her friends and participating in cheerleading and track.
"I'm looking forward to being here and meeting all the students and developing relationships and community and helping them learn," Coffey said.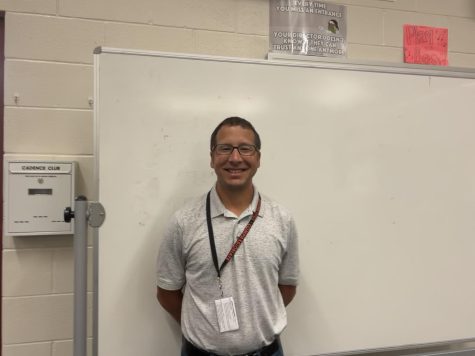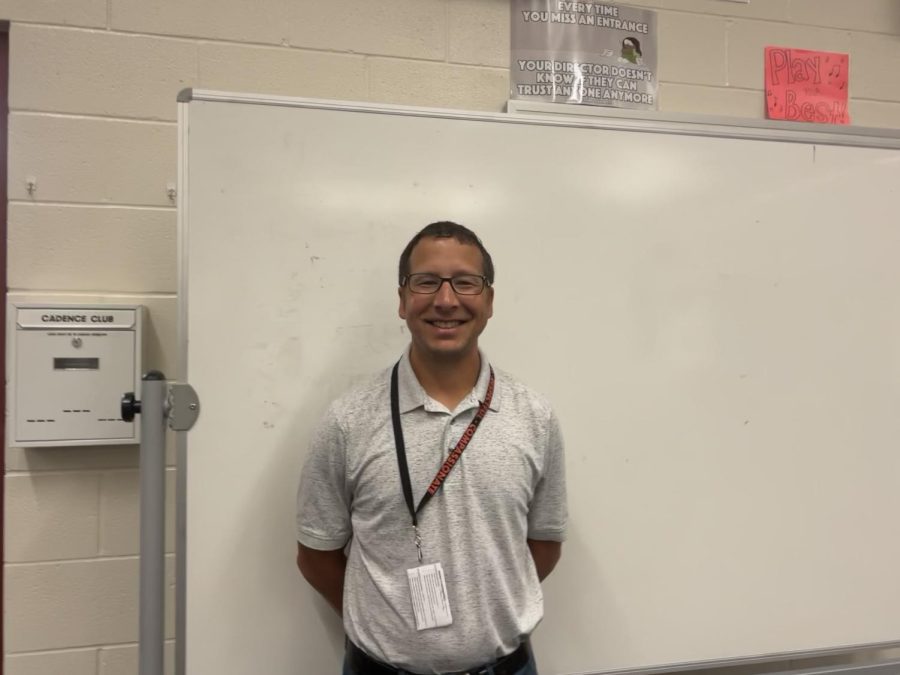 Bill Fowles
Bill Fowles is coming into the district as the new band director.
"I'm most looking forward to really getting to work with all these other students that are here in the band program and music program," Fowles said. "Going to competitions and football games and just have a lot of fun making music."
Fowles graduated from Baldwin Wallace University's Conservatory of Music.
Fowles has lived in Delaware for 13 years and enjoys doing activities in the community.
"I love going into all the restaurants downtown. I've got two little girls, so going to the parks here and I love video games," Fowles said.
During high school Fowles was very involved in the music programs at his school. He participated in band, choir, winter drumline, musicals, and also played soccer.
Some of Fowles' favorite high school memories were the band trips he took.
"We traveled all across not only the state but the country and even to Canada one year," Fowles said.
"I'm just really excited to be a Pacer and looking forward to a great year," Fowles said.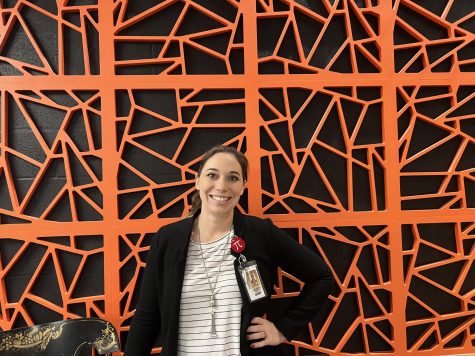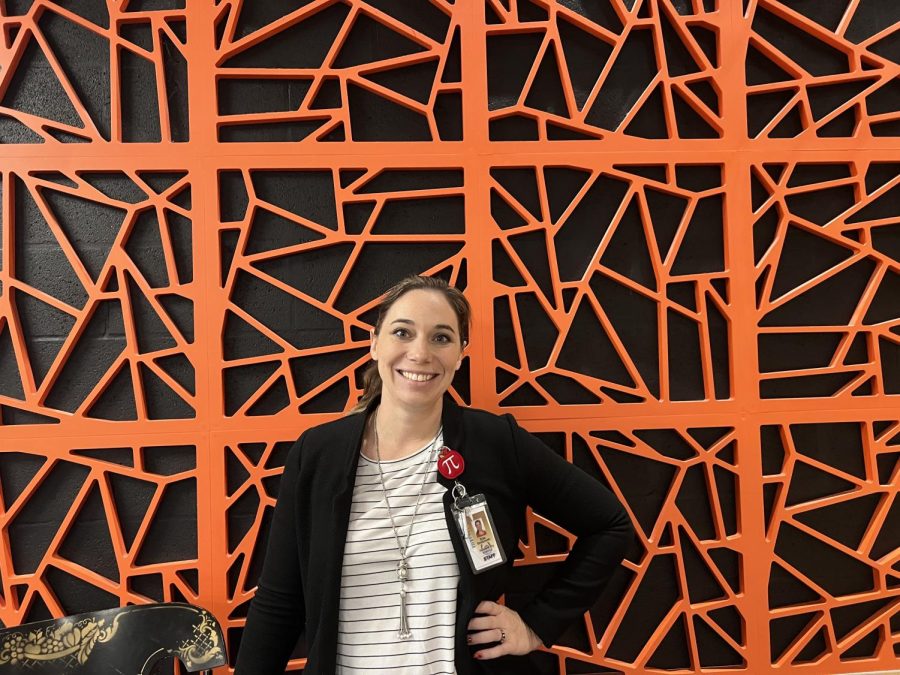 Eliza Genkowski
Another new addition to the staff is math teacher Eliza Genkowski. She teaches Algebra 1 and Geometry.
Before teaching at Delaware, Genkowski had never taught in a traditional high school.
"I was at a middle school my first few years and then I was at a Career Center for 10 years," Genkowski said. "I didn't go to a traditional high school, either, so I'm really looking forward to the team spirit and the football games and the pacer spirit, excitement and energy."
Genkowski graduated from Mount Vernon Nazarene University.
In high school, Genkowski played competitive ice hockey, cheered and played tennis.
Some of her favorite memories were traveling with her ice hockey team and hanging out with her friends.
"We went to Colorado," Genkowski said. "We got our butts kicked, but we were one of 12 teams in the entire country to go to Nationals. And so it was a really cool experience. I also did a trip like a junior senior trip [to Greece].
Genkowski coaches gymnastics as well as doing gymnastics herself in her spare time.
"I am so excited to be here," Genkowski said. "I live in Delaware and I love this community … I'm excited to see students that I know around town and just really get to know the community from a different perspective."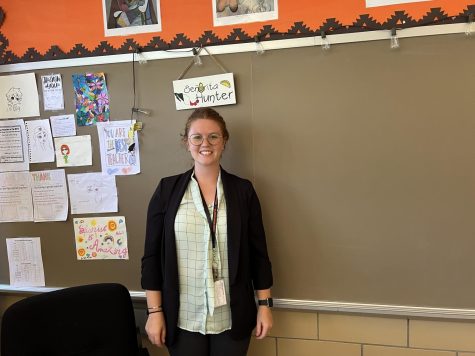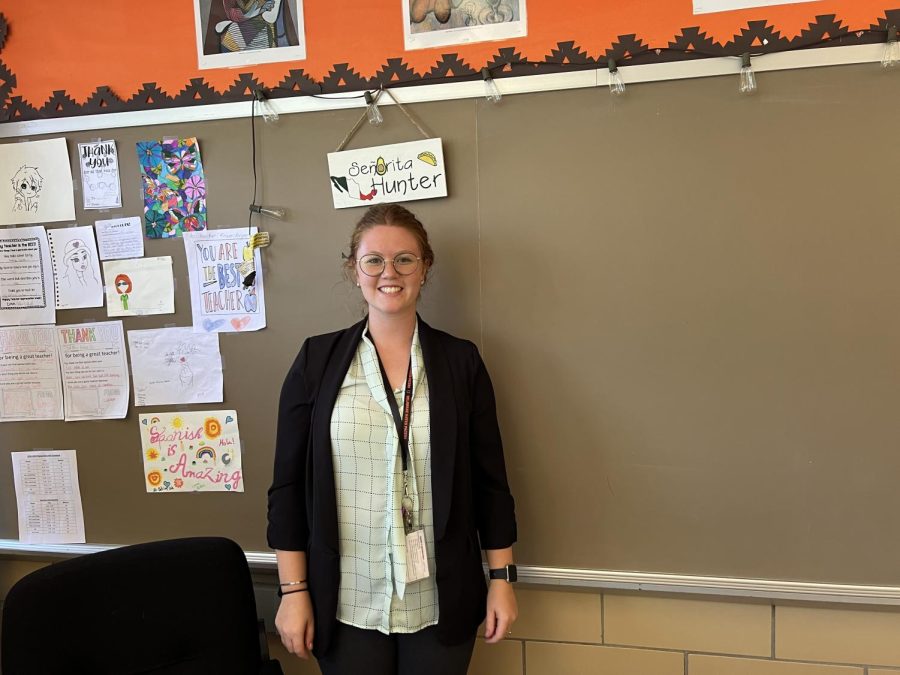 Paige Hunter
Paige Hunter teaches Spanish 1 and World Cultures, which is a semester-long course.
Some of Hunter's favorite activities are cooking, reading, going on walks with her dog and hiking.
During Hunter's time in high school, she was on the swim team and also participated in National Honor Society, Key Club and the International Baccalaureate program at her school.
Some of Hunter's favorite high school memories were swim practices.
"We were all kind of going through the same thing together, I made a lot of friends that way. So it was just a way to decompress at the end of the day and build camaraderie so I'll always remember swim practices," Hunter said.
Hunter graduated from Ohio Wesleyan University and student taught at Hayes.
"I'm just so excited to be at Hayes," Hunter said. "I think I'm really looking forward to house games because when I student taught here, it was during COVID, so we didn't have house games."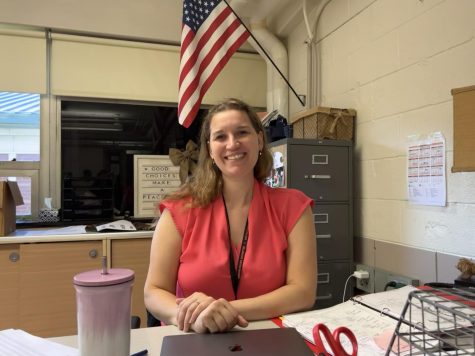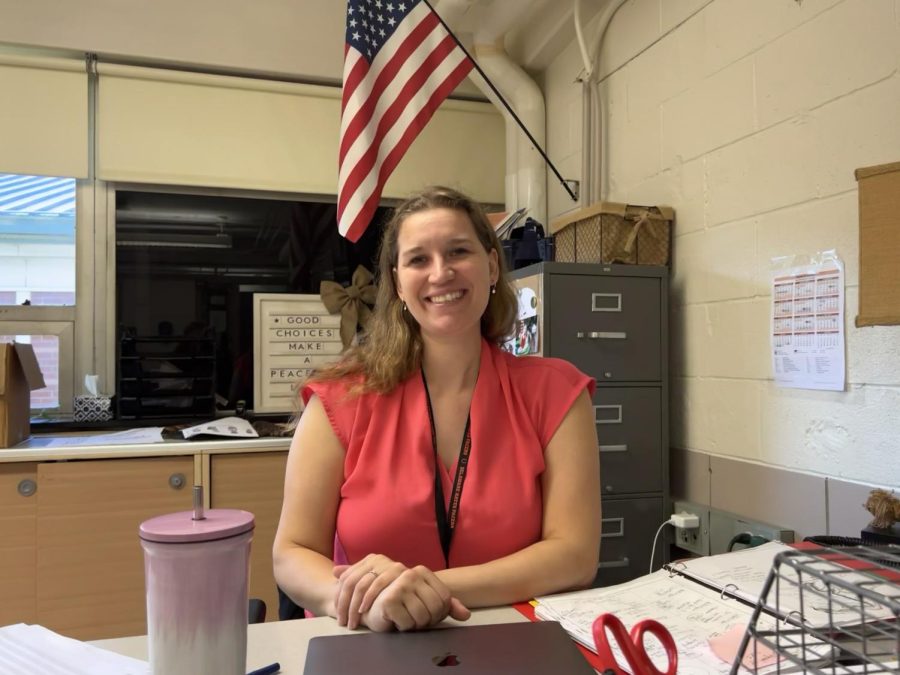 Jessi Housel
Jessi Housel teaches Current Issues and Government and Economics at Hayes.
"I am obviously new to Delaware," Housel said. "So I'm really excited to learn more about house. It's really a unique aspect to Delaware, I haven't seen another high school do that where they are kind of building this community where there is fun activity time for students who may not be involved in any extracurricular, and I really like that."
Housel enjoys DIY projects, canoeing, reading, and being a 4-H adviser in her free time.
"In high school, I was into music, choir, performing arts like drama, I did the school plays and musicals," Housel said. "I was very active in 4-H and I did volleyball one year in high school."
Housel also had a great time and great memories in high school.
"When it comes to high school the things that you remember are the things you did with your classmates," Housel said. "Even if they weren't necessarily related to school, but they were being part of drama, doing the plays."
Housel said she is really appreciative of everyone being super nice and the warm welcome she has received.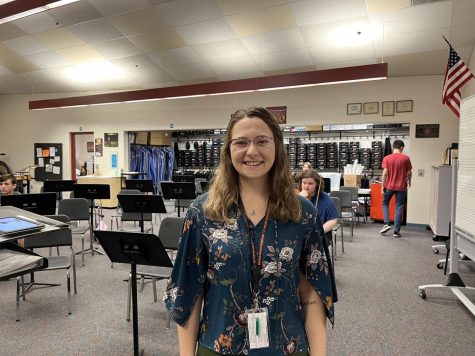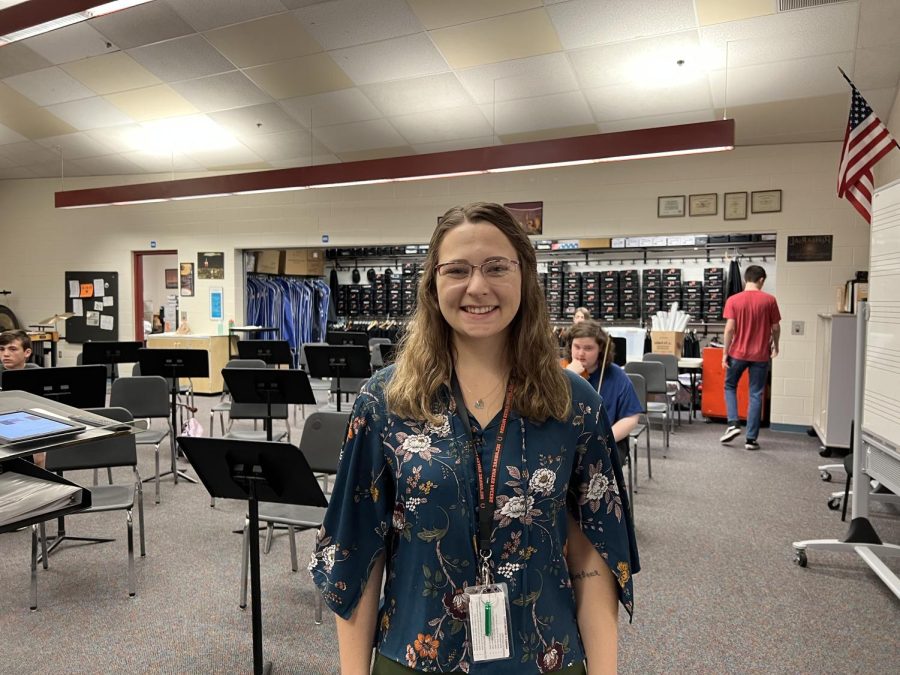 Keegan Lammers
Keegan Lammers is the new orchestra director at Hayes.
"I am really looking forward to all of the concerts that we get to do with the orchestra and state contests," Lammers said. "Because that is something that I remember getting really excited about as a student and it's always fun to travel together as a group."
Lammers still performs on her instrument and recently she's played with the Central Ohio Symphony. She also rides horses and loves to travel.
In high school, Lammers participated in all of the orchestras that she had time to play in. She also took music lessons and was involved in Tri-M, NHS, and she played in the pit for the musicals here are Hayes.
One of her favorite memories from high school was orchestra and her English and history classes.
"I loved playing in the pit orchestra," Lammers said. "We were just so goofy and had lots of fun. State contests were great, the New York trip with the orchestra was super fun and I really enjoyed my English and history classes at Hayes. So AP U.S. History with Mr. West and the English portion with Mr. Hering, AP Lit, AP Gov, those just stick out as being super fun."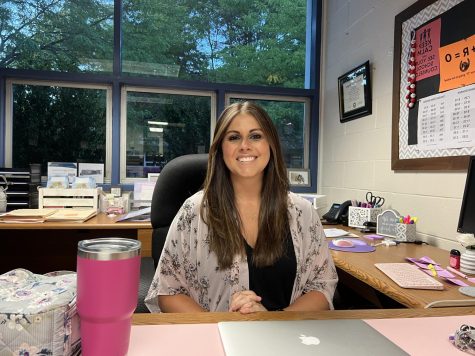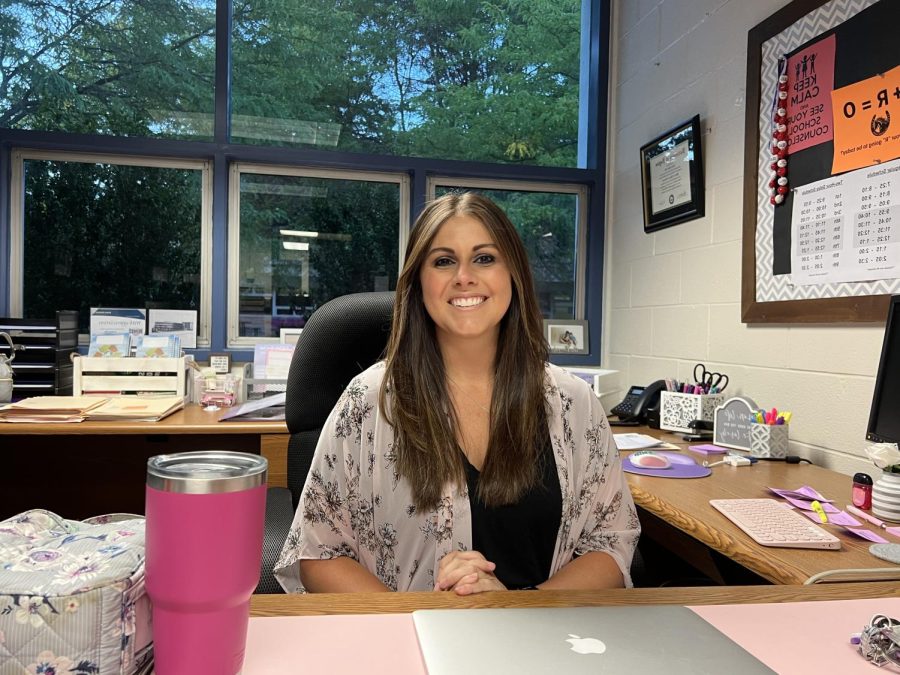 Lindsey Mee
Lindsey Mee is one of the new counselors this year at Hayes and caters to students with the last names Ro-Z.
Mee enjoys doing all things outdoors.
"I go for a lot of bike rides and my kids and I go on a lot of walks," Mee said. "I have three boys, so I love and enjoy my time with them and they're very outdoorsy, too. So we like to do a lot of stuff like go to the park and that type of thing."
Mee graduated from Bowling Green State University with her bachelors and the University of Dayton for her masters.
In high school Mee was a sprinter on the track team and was also a part of her school's ski club where she fell in love with snowboarding.
"One memory I can vividly remember is just going to the football games and getting together with all my friends and cheering on our team," Mee said. "And that year we ended up winning state champs, so that was a lot of fun, another fun memory was for my senior year we got to do Powerpuff actually junior and senior year and that was always fun to do, because I feel like girls don't ever really get to play football."
Mee is very excited for the school year and being in the district.
"I feel like everybody here is awesome and it seems very family oriented. And I'm just excited for the year to start," Mee said.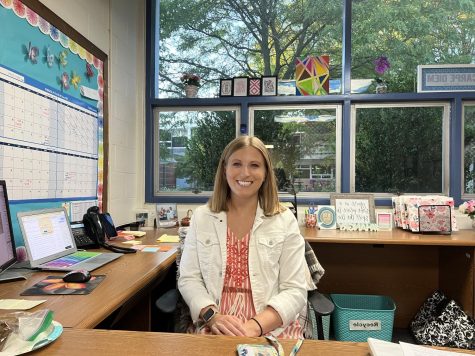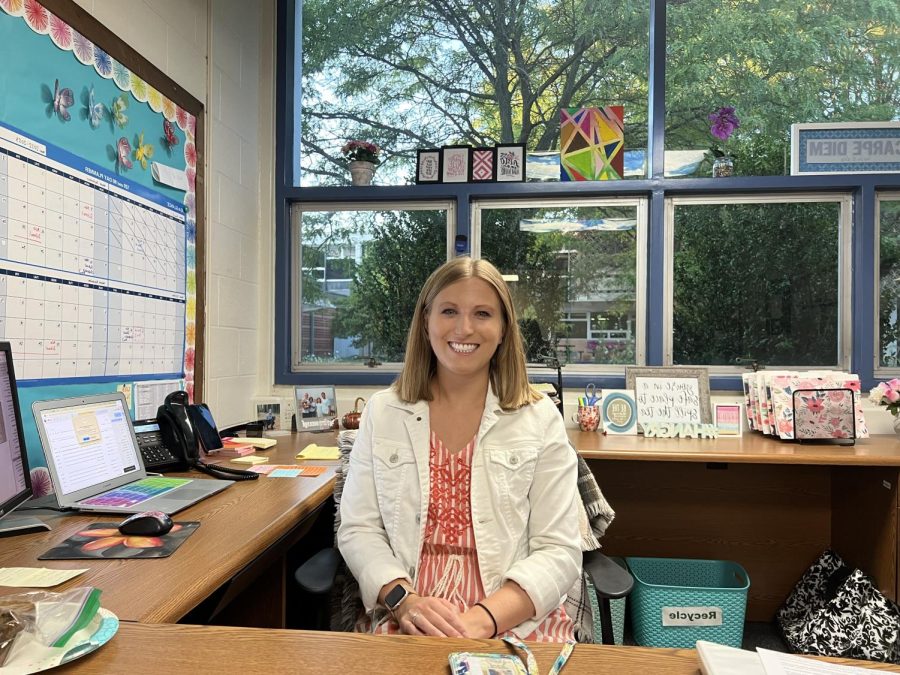 Libby Straub
Libby Straub is also joining the staff at Hayes as a counselor; she works with students with the last names L-Ri.
One thing she is looking forward to this year is getting to know the students.
"I know that's probably a super cliche answer, but truly especially for us we're kind of in our bubble back here, so anytime I get to see kids," Straub said.
In her free time, Straub likes to work out and go on walks.
Straub graduated from The Ohio State University with her undergraduate degree and the University of Dayton for her masters degree.
In high school, Straub was in student council and took several AP classes, she also played tennis.
"Senior tag was pretty fun," Straub said. "And some of the people I was friends with in high school I'm still friends with, so that's pretty cool."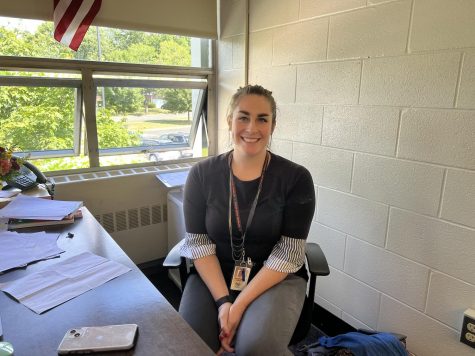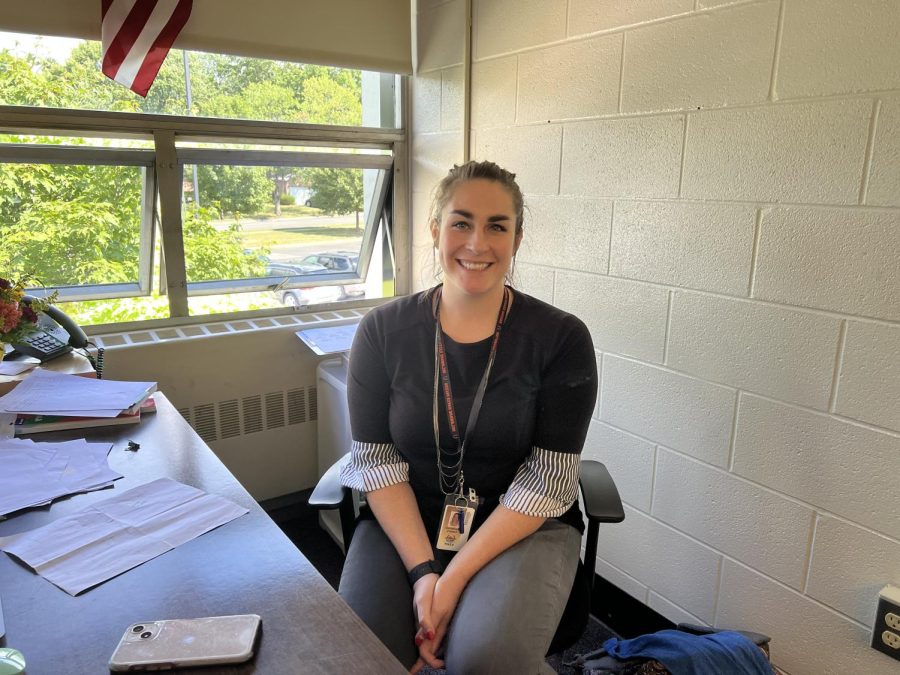 Mackenzie Sowers
The English department is also getting a new member, Mackenzie Sowers. She teaches English 9 and American Literature.
"I am looking forward to house as one thing that's really new to me," Sowers said. "I like the idea of everyone coming together in the atmosphere. I'm looking forward to the bigger classes … and bringing what I've taught in the past and trying it for my students."
In her free time, Sowers coaches volleyball and she is training for a weightlifting competition.
Sowers graduated from Ohio Northern University.
In high school, Sowers played volleyball and softball, and she was a part of student council and on prom committee.
"Like house we had an Olympics so that day of competition was my favorite," Sowers said. "I remember playing dodgeball with my brother, we're only a year apart, so it was grade levels that played … and every year all the two of us were in high school we played dodgeball against each other. So that was fun … school spirit and dressing up and doing things to make our school fun."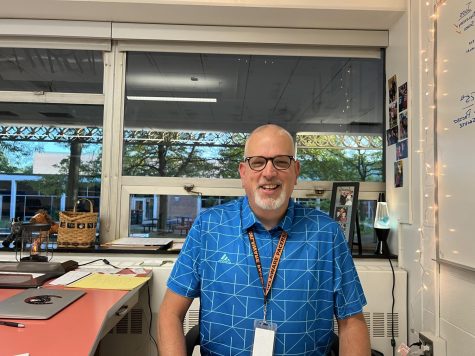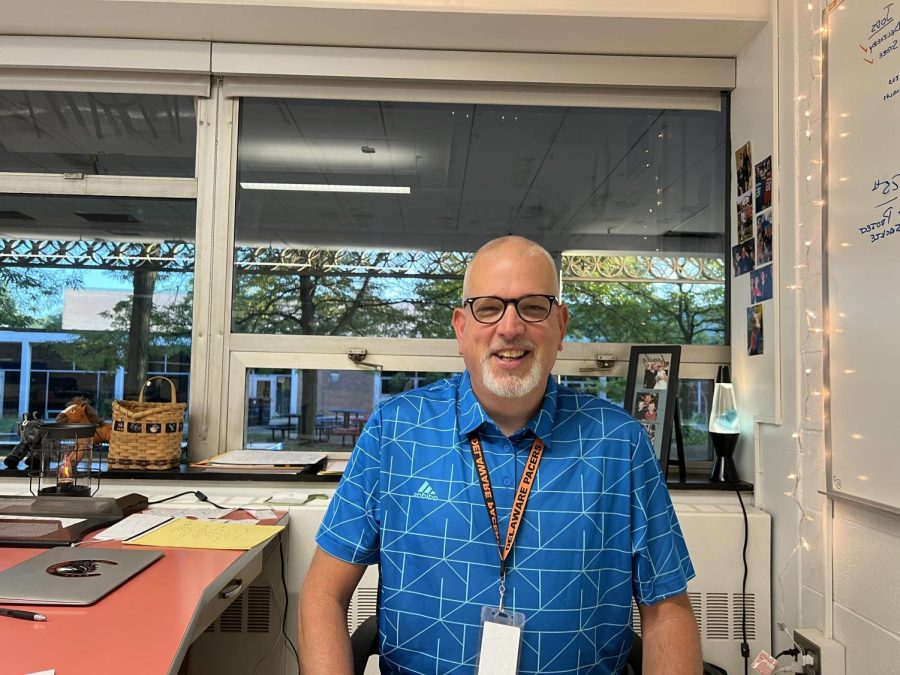 Aric Tucker
Intervention specialist Aric Tucker is new to the building this year and works in the transition rooms at Hayes.
"I'm just excited about being here at Delaware Hayes and having the opportunity to teach,"Tucker said. "I've been here in other capacities, so I've been around the building a little bit. I'm just excited about teaching and we have a great group of students right now, you can get to know them and build relationships and I'm looking forward to that."
Tucker and his family bought a camper a few years ago and like to travel around.
"Since 2020, we went on 25 camping trips, 22 different locations in different states," Tucker said. "I also love to fly fish for trout and salmon."
Tucker went to Otterbein for his undergraduate degree and Ashford University in Iowa for his graduate degree.
In high school, Tucker was a member of his basketball team, ran track and was a part of Teen Institute. One of his favorite memories from high school was prom his senior year.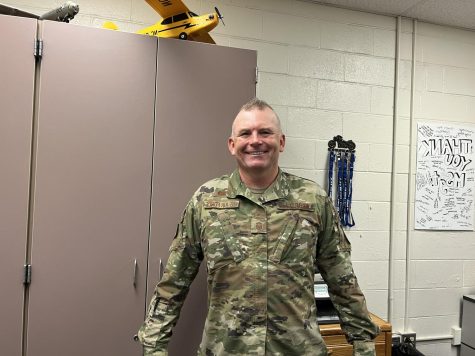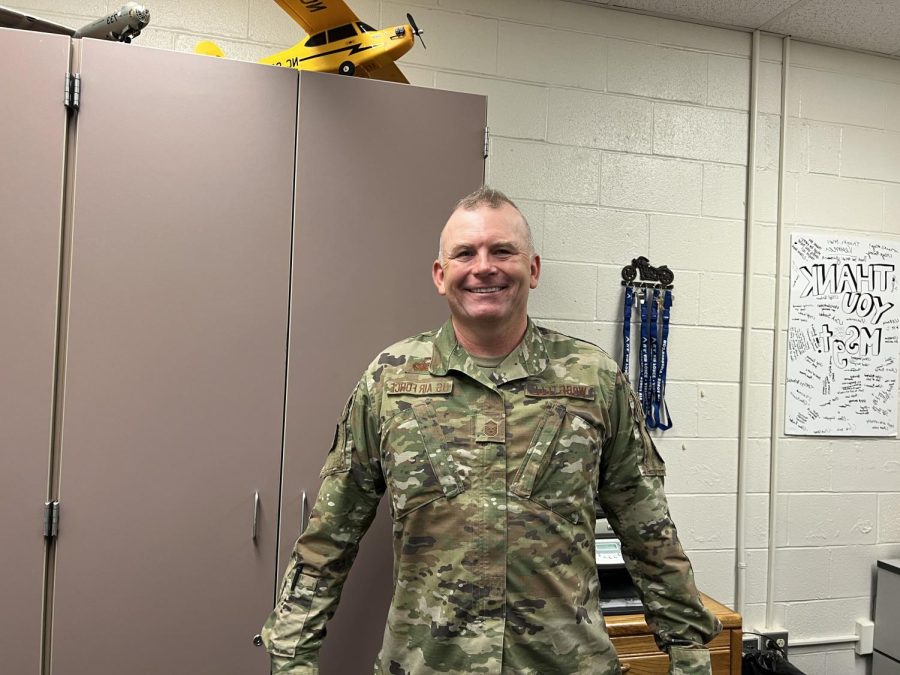 Master Sergeant Jim Worstell
Master Sergeant Jim Worstell is joining the Hayes staff as the aerospace science instructor for the Air Force JROTC.
"I was a military training instructor in the Air Force as a drill sergeant and I was also a recruiter and the recruiters visit the high schools and that's when I discovered JROTC," Worstell said. "I liked to teach and I was teaching in the Air Force and I liked working with young people, so when I retired from the Air Force, I was a police officer in North Ridgeville, Ohio, and then the opportunity come came to teach Air Force JROTC and I've been doing it for 12 years now."
One of Worstell's goals is to increase enrollment of cadets in the JROTC program at Hayes.
In high school Worstell played football and worked a job and one of his favorite memories was beating their crosstown rivals, who went on to be state champions.
"I'm just glad to be here," Worstell said. "You know, Delaware's right in the backyard where I live, I live in Marysville, and so it's nice to be close to home where your work and stuff like that, but I just look forward to working with cadets and the Major and everybody in the school to make JROTC a good safe place for kids to learn and thrive."
Lexi Purdum and Mike Aman are also new staff members at Hayes this year and both work in the transition classrooms at Hayes, as well as Patrica Brooks, who works in the custodial services at Hayes. Purdum, Aman, and Brooks did not respond to our requests for information.