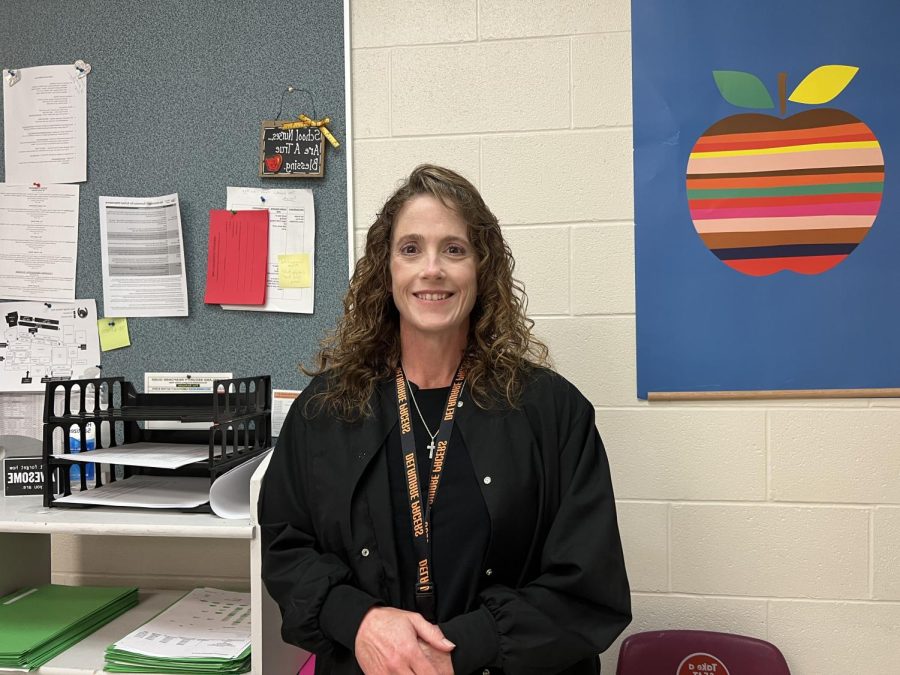 Laura Coffey
Laura Coffey joined the building this year as the school nurse.
She is excited about "getting to know everyone better, and to know the staff and create building friendships."
Coffey graduated from Miami University with her undergraduate degree and the University of Dayton with her masters.
Some of her favorite activities are hiking, kayaking, working out and reading.
She was also very involved in her high school.
"I played volleyball, basketball, track all four years, I did some basketball and football cheerleading," Coffey said. "I did student council, and was class secretary my senior year."
Some of her favorite high school memories include going to school dances, hanging out and having fun with her friends and participating in cheerleading and track.
"I'm looking forward to being here and meeting all the students and developing relationships and community and helping them learn," Coffey said.