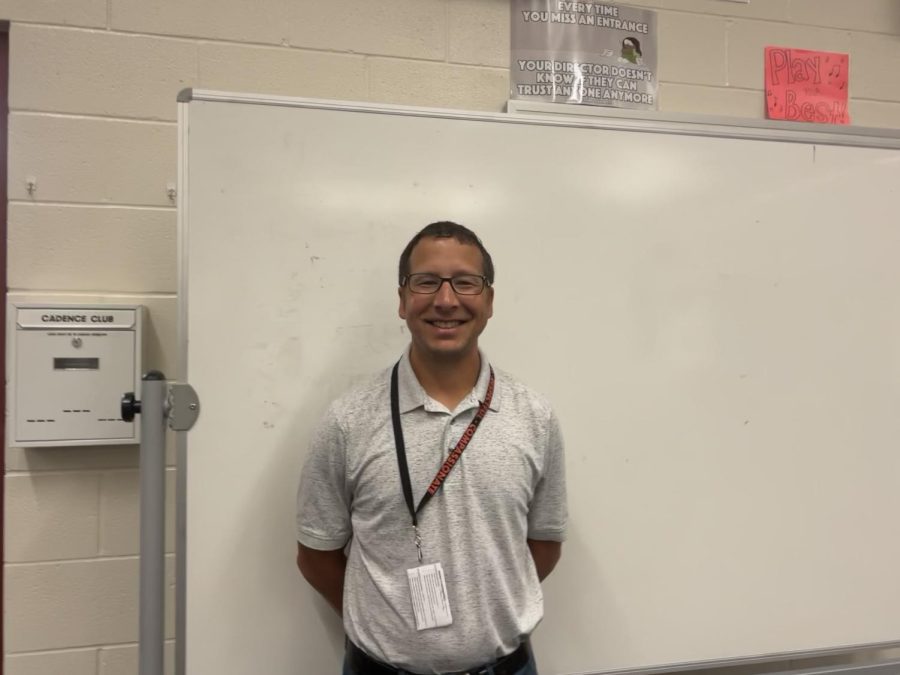 Bill Fowles
Bill Fowles is coming into the district as the new band director.
"I'm most looking forward to really getting to work with all these other students that are here in the band program and music program," Fowles said. "Going to competitions and football games and just have a lot of fun making music."
Fowles graduated from Baldwin Wallace University's Conservatory of Music.
Fowles has lived in Delaware for 13 years and enjoys doing activities in the community.
"I love going into all the restaurants downtown. I've got two little girls, so going to the parks here and I love video games," Fowles said.
During high school Fowles was very involved in the music programs at his school. He participated in band, choir, winter drumline, musicals, and also played soccer.
Some of Fowles' favorite high school memories were the band trips he took.
"We traveled all across not only the state but the country and even to Canada one year," Fowles said.
"I'm just really excited to be a Pacer and looking forward to a great year," Fowles said.