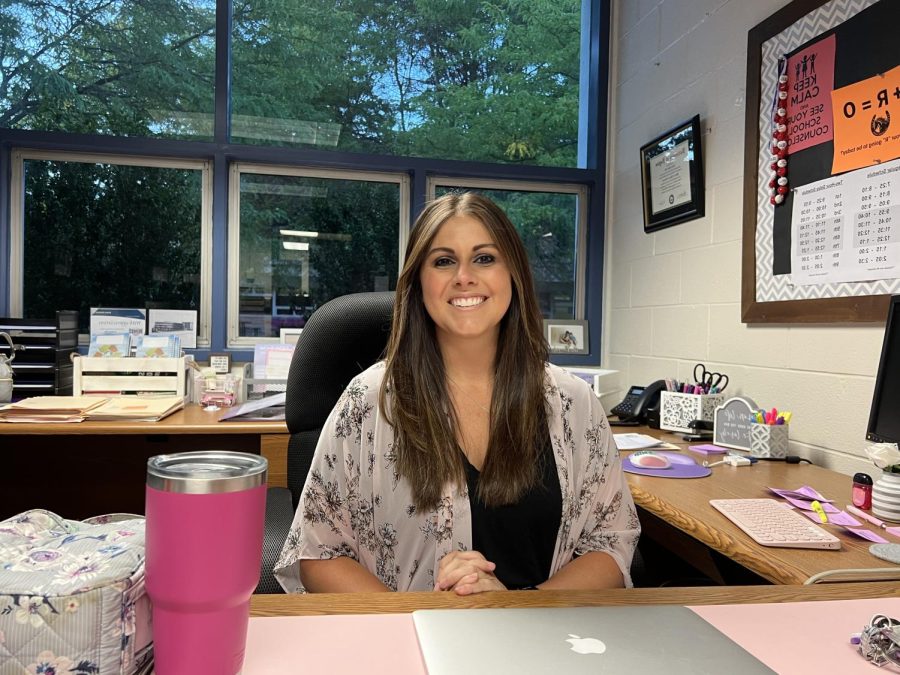 Lindsey Mee
Lindsey Mee is one of the new counselors this year at Hayes and caters to students with the last names Ro-Z.
Mee enjoys doing all things outdoors.
"I go for a lot of bike rides and my kids and I go on a lot of walks," Mee said. "I have three boys, so I love and enjoy my time with them and they're very outdoorsy, too. So we like to do a lot of stuff like go to the park and that type of thing."
Mee graduated from Bowling Green State University with her bachelors and the University of Dayton for her masters.
In high school Mee was a sprinter on the track team and was also a part of her school's ski club where she fell in love with snowboarding.
"One memory I can vividly remember is just going to the football games and getting together with all my friends and cheering on our team," Mee said. "And that year we ended up winning state champs, so that was a lot of fun, another fun memory was for my senior year we got to do Powerpuff actually junior and senior year and that was always fun to do, because I feel like girls don't ever really get to play football."
Mee is very excited for the school year and being in the district.
"I feel like everybody here is awesome and it seems very family oriented. And I'm just excited for the year to start," Mee said.