Hayes Cinematics sets a serious tone for D-Town
Hayes has come to love the video production class known as D-Town, however as the class grows and students become more serious, it's time for a name that will uphold the class's value.
Currently, D-Town is an elective that focuses on film production, specifically short film production. Students learn techniques for filming and editing their videos to be purposeful with each assignment.  
D-Town advisor Thomas Hering has been considering the change for a while and the class has officially decided on the name "Hayes Cinematics".
"If students are going out into the world and say[ing] 'I was a part of D-Town', no one really knows what it is," Hering said. "We would want [the new name] to have a connection to reality and to say something about what the class actually is."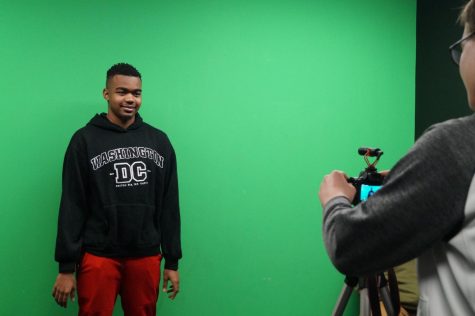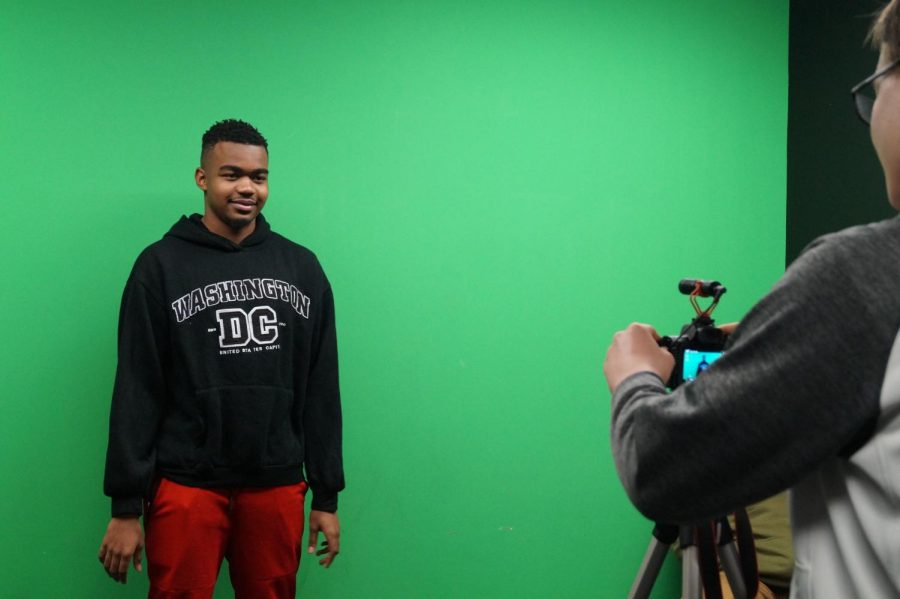 A more significant name has become necessary with the progression of the class into a short film production class, but it didn't always begin that way.
According to former D-Town advisor Sarah Ressler, the class began as a morning announcement broadcasting elective that evolved into journalism news packages. Now, the focus is on short film productions.
The morning broadcast station on classroom TV's was where the name "D-Town" originated, as a fun show title that was a nickname for Delaware.
"[The class] evolved when the students were no longer required to take journalism as a prerequisite to broadcast journalism because D-Town was moving away from the original intent of doing morning announcement shows," Ressler said.
As students didn't have any requirements to taking the class, many students took the class just to have fun with friends. 
However, after the 2018-2019 school year, more than ninety students applied for only thirty spots to take the class, forcing a new application process that would be tougher in order to narrow the size down. This was assigned to Hearing that there are more students committed to film production then there was originally. 
"This is what I want to do when I'm older, I want to be a director," senior Gianni Cordi said. "This year there was more of a selection, [Hering] tried to cut it down to the people who were more serious about it."
Hering has seen a few seniors, including Cordi, become serious about film production and is helping to prepare portfolios for college applications, something that has connected this class to reality.
"I've been putting together a portfolio of my [work] over the years and I've been looking at a couple different colleges," Cordi said.
Hering has also noticed the new commitment to the class material at an in class level from all the students.
"The conversations that we have about film and [about] the assignments that I'm giving them on how to grow their filmmaking has improved," Hering said. "By the end of our second film this year, we are already, as a group, in a better place with quality films than we were at the end of last year."
For seniors like Cordi, there are more students in the class to work with who genuinely care about film; each person adds more to the group with their individual strengths and expertise, which is part of how Hering decided on the application process to select students. 
"Working with others is important," junior Bella McCloskey said. "Learning how to be a director if you want to direct, or to be an editor, there's a lot of different jobs you can do."
As these students have worked together, Hering has noticed how much more purposeful they have become with each decision in their film as they are more serious about its outcome.
"They are excited about making films not because they are just funny, but because they are making films that they know will achieve any number of goals with the audience," Hering said. "We used to joke that D-Town was all car explosions and lightsabers. Now, most of them don't really notice the special effects, they are more interested in telling an interesting story."
While students have proven their skills in film making this year, they are still learning everyday, which is part of the goal of Hayes Cinematics.
"Students can show their learning through video projects not just in D-Town but other classes," Ressler said. "Those skills can translate into real world skills that they're going to need no matter what their career is."
With the growth of the group interested in film production, Hayes Cinematics has a lot on the horizon to look forward to, and with a new name, they can show exactly what they are interested in. 
"It's going to take a couple years before we stop saying the word 'D-Town,'" Hering said. "But the word 'D-Town' doesn't mean anything and we want a name that communicates our ideas to other people."
While the name has changed to keep up with the evolving class, Hayes Cinematics hopes to continue to grow with its productions.
"I hope the videos improve, they are just going to keep getting more epic and quality," Cordi said. "I think it's going to get bigger and better."