Easy bread recipes can bake into a good time
Ingredients:
3 cups of warm water

1 ½ tablespoon of granulated yeasts

1 ½ tablespoon of coarse salt

6 ½ cups of unsifted, unbleached, all-purpose white four
Steps:
1. Warm the water slightly to around 100 degrees.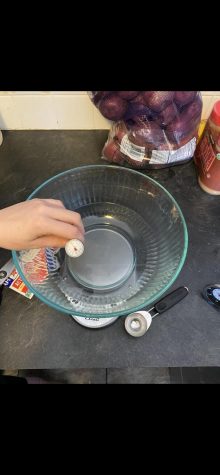 2. Add the yeast and salt to the water in a five quart bowl, preferably one that can be closed with a non-airtight lid.
3. Mix in all of the flour at once and mix with a wooden spoon. If necessary, combine with hands but do not knead the dough. You are finished when everything is uniformly moist and has no dry patches. Dough should be wet and loose enough to conform to the shape of the container.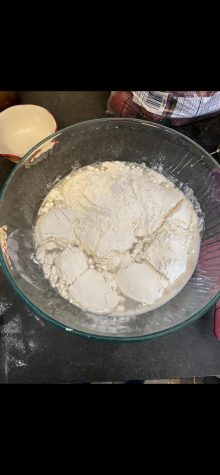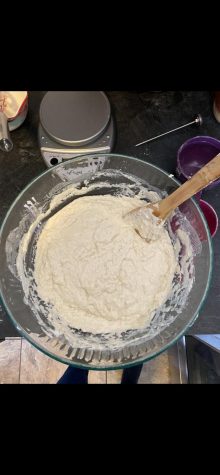 4. Allow to rise: cover with a lid that is not airtight, then leave the dough to rise at room temperature until it flattens at the top, about two hours. After the two hour period, leaving it in the refrigerator overnight can help to form the mixture,  making it easier to work with, however is not necessary. 
5. After the dough has risen to your liking, sprinkle the surface of your dough with flour. Cut off a grapefruit sized piece from it using a serrated knife. Hold the ball in your hands, adding as much flour as is needed for it to not stick to your hands. Gently stretch the surface of the dough around to the bottom on all four sides, rotate the ball a quarter turn as you go. The final product should be smooth and cohesive, should take about 45 seconds.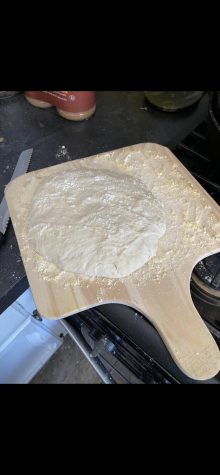 6. Place the dough onto a flour covered cutting board and allow to rest uncovered for 40 minutes. Preheat oven to 450 degrees when there is about 20 minutes left. 
7. Dust the top of the loaf liberally with flour and make several ¼ inch-deep slashes across the bread then place bread into a baking pan or onto a pizza stone.
8. Bake for about 30 minutes, or until the crust is nicely browned and firm to touch. Let cool on a wire rack.