Covid-19 numbers continue to rise, have local impact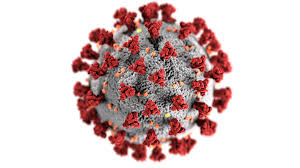 You're walking through the grocery store and hear a cough; everyone goes silent.  Parents start leading their kids away from the individual and start scurrying to get out of the store.  Covid-19 has struck fear into people all over the world.  
As of October 22, Delaware General Health District reports that 2,488 individuals in Delaware County have gotten Covid-19.  There have been 8,455,267 confirmed coronavirus cases in the United States. Due to the rapid spread, people's everyday lives have undergone dramatic changes.
Although there is a lot of controversy about whether the virus should be taken seriously or not, a lot of people have been affected. According to John Hopkins CoronaVirus Resource Center, there are 41,809,596 global coronavirus cases as of October 23. To put that in perspective, that is over 650,000 buses full of people who have had Covid-19.
Talisman staff member spoke to an individual who has been around Covid-19.   A family member had been having a constant headache and a fever.  Later, the family found out that not only did the individual have Covid-19, but almost everyone in the house did. 
According to the individual, the family member had been hanging out with friends regularly, not wearing a mask, going out in public, and overall not making many behavior changes due to this virus.
After the family found out they had gotten COVID, a lot changed. They started secluding themselves, starting washing their hands more and started taking steps to stay safe during the pandemic. Once they understood what they were doing and how their actions put themselves in that position, changes were made immediately.
Health officials state that the most important ways to keep yourself safe from the virus include washing hands and using hand sanitizer, wearing a mask, and maintaining a social distance of at least 6 feet. As weather conditions get colder in the fall and winter months, experts also caution against meeting indoors with groups of people.
There is still a lot about this virus scientists and public health experts do not know or understand. Knowledge and health guidance continues to be updated regularly, so individuals are encouraged to follow local news sources and pay attention to the advice from health officials.