"Hubie Halloween" is worthwhile way to waste time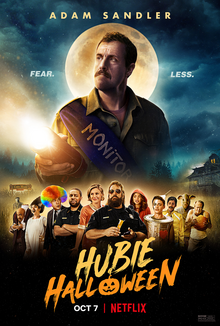 What happens when you add Adam Sandler, Julie Bowen, Kevin James, and Shaquille O'Neal and put them in a Halloween movie? You get "Hubie Halloween."
Other famous faces in the movie include Noah Schnapp, Paris Berelc, Peyton List, Jackie Sandler, and more.
"Hubie Halloween" is now streaming on Netflix. The story takes place in Salem, Massachusetts where a local, Hubie Dubios, helps with the community every year on Halloween.
Although the whole town makes fun of Hubie for being a little weird, he doesn't let that bring down his Halloween spirit. This year, however, is unlike the rest. After a strange man escapes from the psych ward and people around town start going missing, Hubie takes it upon himself to save the town.
Throughout Halloween night, locals start disappearing and creepy things start occurring all over town. Even though Hubie tries to contact local authorities, no one listens.
The movie has a very upbeat atmosphere. In every scene, you see at least one Halloween tradition. From trick-or-treaters to werewolves, all of the stereotypical Halloween activities are covered.
Hubie Halloween is exactly what you would expect out of any Adam Sandler movie. It is packed with Sandler and his friends messing around. This does come back to hurt the movie though.
Although the cast is constantly doing something silly or messing with one another, the plot of the story is a mess. It follows so many different storylines at once and it can get confusing. At first, we are following how a psych ward patient escaped, then how Hubie's new neighbor is a werewolf, then Hubie's crush, Violet Valentine (Julie Bowen), then about people disappearing.
There also is little to no character build-up through the story. There are so many fun and unique characters in the movie, the writer and director should have found a way to build those characters.
The character development is not the only thing that went wrong with this movie, though. Like any movie, "Hubie Halloween" has plenty of flaws, but some should've never gone into the final cut.
At one point in the movie, Hubie (Adam Sandler) is at a high school party and keeps using the word "boner" thinking it means to make a mistake. This was uncomfortable and unnecessary. For parents who watch holiday movies with their kids, do you want them to look up at you and ask what a "boner" is?
Another scene of the story: Hubie uses his multi-use thermos to catch a bunch of eggs the kids are throwing at him. He then proceeds to drink it and almost immediately projectile vomits all over the street. This was gross and added nothing to the movie.
If you do choose to watch it, watch with friends, not adults. Your parents might not be very amused by some of the language used in the film.
Overall I would rate this movie a 6/10. The movie has some worthwhile moments, but it's definitely not an award winner when it comes to taste or quality.
Leave a Comment
Your donation will support the student journalists of Rutherford B. Hayes High School. Your contribution will allow us to purchase equipment and cover our annual website hosting costs.
About the Contributor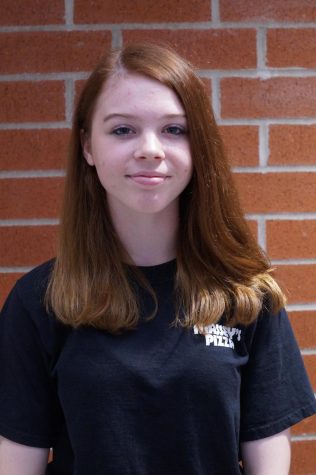 Kamryn Drake, Staff Writer
Kamryn Drake (she/her) is a junior at Hayes.  This is her second year on Talisman.  She has also been involved in color guard and AFJROTC. She often...