Hayes looks to implement new learning initiatives
Hayes High School is looking to implement a new progress-based learning environment focused around priority standards, proficiency scales, and holistic grading.
The goal of the system is to make it perfectly clear to students what is expected of them. At the beginning of each unit, teachers will pass out a proficiency scale. These scales will assess whether or not students met the priority standards for a unit.
As students progress through a unit, teachers will monitor them and give them specific feedback based upon whether they are meeting the standards. At the end of a unit, students will be assessed on a four-point scale based on their mastery of the content.
"The idea is that [students] will be able to show what [they] know," assistant principal Rex Reeder said.
If a student scores lower than they had hoped in a unit, they will have the opportunity to revisit that particular unit and improve upon their score throughout the year.
"I think everybody should fail at some point because when you get to college, it's tough," Reeder said. "In this system, you'll be able to do that and continue to come back, and you'll still get an A in the same thing."
The system will look to relieve the pressure of grading to be relieved from students. Rather than stressing over what percentage they receive in the class, students are expected to be focused on absorbing content.
"It's not about ranking and ordering students," said Aaron Cook, Director of Secondary Assessment and Curriculum. "It's about if all students can learn the material."
Administrators hope that this approach will cut down on the amount of failures throughout the school. In the past, Hayes has recorded as high as 500 failures in a single quarter.
After monitoring the system at work in other districts, there is faith that the problem can be remedied.
"We went to a district that implemented a version of this, and they went from 363 failures to three," Reeder said.
Given how foreign this is from how students have learned in the past, the implementation was always expected to be gradual. However, the Covid-19 pandemic is currently delaying progress.
"We haven't had a chance to continue our work in person," principal Ric Stranges said.
Administrators remain optimistic that implementation is still on the horizon, with the end of the next school year eyed as the target to have the system ready to go.
Although that date may feel far away to some, teachers have already begun to show hope in what the system can accomplish.
"I just like the idea of putting the learning in the hands of the students and allowing them to take the opportunities to create a life that they can be proud of," english teacher Aaron Sherman said.
Students have also reacted to the proposed system positively, especially in a year in which they have been challenged by the changes Covid-19 has caused in school.
"It [would be] a stress release," senior Lucas Nogueira-Balaniuc said. "I feel like it would be a better system."
The road ahead for the system is not without its challenges, and the administrators know that. However, they are confident that the system can be implemented successfully, and will prove to be a benefit for students.
"I think that any time something is new and unknown, fear is a part of it," Stranges said. "Once [we] get into it and [people] see that it really has some benefits, I think that people are going to be fine."
Leave a Comment
Your donation will support the student journalists of Rutherford B. Hayes High School. Your contribution will allow us to purchase equipment and cover our annual website hosting costs.
About the Contributor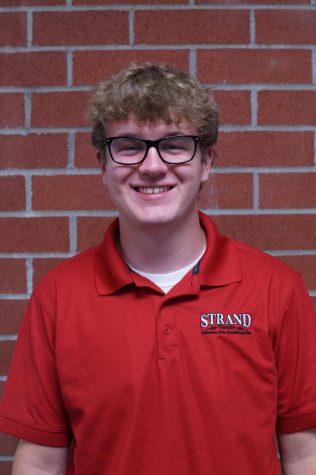 Noah Sparkman, Editor-in-Chief
Noah Sparkman (he/him) is a senior at Hayes. This will be his second year on staff. He is a member of the varsity soccer team and is an avid Liverpool...