Man fatally shot by police raises questions; sparks outrage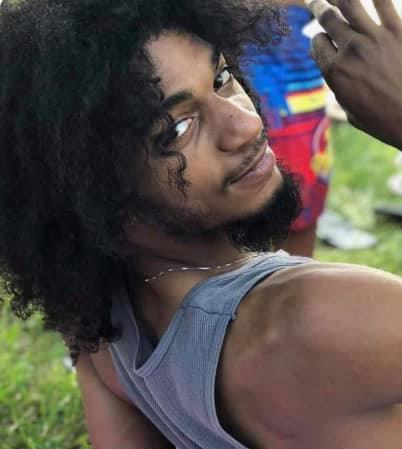 The fatal shooting of a black man by police in Columbus is under investigation as a public outcry demands justice and questions the accounts of police.
Casey Goodson Jr., 23, was shot multiple times on December 4 at his home. Preliminary autopsy results have concluded that Goodson's death was a homicide.
The officer who fired the shots, Jason Meade, is a Deputy for the Franklin County Sheriff's Department who has 17 years of experience. He also works with the U.S. Marshals Fugitive Task Force and was on duty for them at the time of the shooting.
According to statements by the U.S. Marshals office, Meade and other officers were returning from an unrelated operation when Goodson drove by and waved a gun at them.
After Goodson got out of his car, Meade followed him and commanded him to drop a firearm. After he supposedly reached for it, Meade shot. 
The Marshals' office has stated that a gun was found at the scene and that at least one person heard Meade's verbal command to drop the gun. They did not give any further qualifying information about that witness.
Accounts by Goodson's family contradict both of these accounts. 
In an interview with CBS, a lawyer for Goodson's family, Sean Walton, stated that his family at the scene did not see a gun nor did they hear a verbal command to drop a gun. He also mentioned that Goodson had no criminal history and has a right to have a firearm.
According to family, Goodson had unlocked and opened the door to his home and closed the screen door before being shot, with his grandmother and two toddler siblings inside. In a 911 call, his grandmother Sharon Payne cried for help.
"I just heard the gunshots and I got up and he's laying in the door," Sharon Payne told CBS News.
"
I just heard the gunshots and I got up and he's laying in the door."
— Sharon Payne
Goodson was taken to Riverside Methodist Hospital where he later died.
The accounts of the police have been questioned by Goodson's family and their attorneys. Namely, the details provided to explain the need for Meade's use of deadly force and the supposed cause of attention on Goodson in the first place – waving a gun.
"He was very safe and respectful when it came to guns," Walton said in a Facebook post. "That allegation does not line up with who Casey was, just because of the level of gun safety he tried to maintain."
Walton also acknowledged that Goodson had a concealed carry permit for his firearm, and added that Ohio does not prohibit the open carry of firearms.
Goodson's younger sister, one of his 9 siblings, posted to Facebook, questioning the claim by police.
"[Goodson] only carried guns to protect him, his home and his family," Destiny Payne said. "Never once had he used his guns for violence or ignorance. [Goodson] has never shot one gun except for in the gun range."
Goodson was on his way back from a dentist appointment and a stop at Subway, according to Payne in the same post.
"While police claim that Casey drove by, waving a gun, and was confronted by the deputy after exiting his vehicle, that narrative leaves out key details that raise cause for extreme concern," Walton said.
In an interview with TIME, another attorney for Goodson's family, Sarah Gelsomino, pointed out that Goodson had walked from his car to his home before being shot by Meade.
Goodson's death is under investigation by the Columbus Police Department. Their police chief requested that the state Bureau of Criminal Investigation take lead of the case. The Ohio Attorney General declined to do so and stated that the request came too far after the incident.
Earlier this week, federal authorities announced that the Civil Rights Division of the Department of Justice would investigate the case alongside the Cincinnati division of the FBI and the Columbus Police.
The family of Goodson is still demanding answers and questioning the accounts of police.
"We demand a thorough and transparent investigation into Casey's tragic death," Gelsomino said. "Police who use deadly force outside the bounds of the law endanger our communities and must be held accountable."
The siblings of Goodson have been vocal about this on social media, as well.
"[Goodson] walked across the yard, walked into the back fence to get to the side door, had his subway and mask in one hand keys in the other, unlocked and opened the door and stepped in the house before shooting him," said Kaylee Harper, a sister of Goodson, in a Facebook post. "If he was such a threat why did [they] wait so long to shoot?!"
Goodson's death has sparked public outrage on social media, headlined national news and gotten responses from many local and statewide political figures and organizations.
Congresswoman Joyce Beatty (OH-3), who represents a large portion of the greater Columbus area, released a statement on Monday. 
"I am at a loss of words over the killing of Casey Christopher Goodson, Jr.," Beatty said. "…too many Black men in our community are dying or are the victims of unjustifiable, excessive force from the very people sworn to protect and serve all of us."
"
…too many Black men in our community are dying or are the victims of unjustifiable, excessive force from the very people sworn to protect and serve all of us."
— Rep. Joyce Beatty
Other major politicians that have spoken out include Ohio Senator Sherrod Brown, multiple Columbus city council members and congresswoman-elect Cori Bush (MO-1).
Some organizations that have spoken out include the Ohio ACLU, Movement 4 Black Lives, the People's Justice Project and the Columbus NAACP.
Political figures aren't the only ones speaking out either. Ohio State basketball player Seth Towns knelt during the national anthem on Tuesday.
Justice for Casey Goodson pic.twitter.com/EpTl1vlou9

— Seth (@219setty) December 9, 2020
Towns has been vocal on social media as well.
In a tweet, Towns stated that he was broken-hearted to learn about Goodson's death. He also said that he grew up with him and that he was "one of the most kind-hearted people I've ever known."
Those in the community have started and donated to a GoFundMe for the mother of Goodson, Tamala Payne, which has surpassed its goal with thousands of donors.
Two organized protests have already happened to demand justice for Goodson.
One protest outside the Franklin County Courthouse happened on December 11, and protests in Columbus have continued since then.
A protest outside of the statehouse on Saturday drew a crowd of over 250 people, and had multiple speakers including Goodson's mother, one of his elementary school teachers and Representative Beatty. That protest was organized by the Black Abolitionist Collective of Ohio and the People's Justice Project.
As of today, investigations into the shooting of Goodson are ongoing and no charges have been filed. The community and family of Goodson and activists, mainly in Columbus, continue to protest for justice for Casey Goodson Jr.