Delaware City Schools opts to go online until January 4
UPDATE: On the evening of December 14, The Board of Education extended the period of online learning until January 11.
In response to the ongoing Covid-19 pandemic, the Delaware City School District has chosen to move to remote learning until students return from winter break on January 4.
The decision comes following district-wide staffing problems, and with substitutes in short supply, things were looking dire.
"We were getting to the point where we were having so many people either out ill or out in quarantine that we weren't able to cover all the classes at all times," said Board of Education member Ted Backus.
With potential holiday travel on the horizon, the prospects of staying on the hybrid model only looked to be turning for the worse.
The district had to make a decision quickly, and ultimately they decided it was best to send everyone home.
"We made the decision that if we would go on as totally remote for the rest of the semester, it may help with additional spread, and to lighten the load," Backus said.
Contrary to what many initially believed, this is not the same remote learning model that the district used in the spring. Students are still on the same hybrid schedule, however, rather than attending class, they now attend virtual meetings on their scheduled in-class days.
This allows for some semblance of schedule and normalcy in students' lives in a time when those concepts have flown out the window for many. In addition, the district hopes that this schedule will make the transition back to the hybrid model less jarring.
For several students, this set-up has worked, and it has been a major boost to student-teacher communication.
"Usually [the calls] lay out pretty clearly what we're doing for the week," junior John Hinton said. "It's just 'here's your assignment for today; get it done.'"
However, the switch has not been without its difficulties, either.
The transition has caused both students and teachers to adapt quickly, and has proved to be a definite learning curve.
"It's harder to come up with lessons because I have to think about being able to have kids do something when I'm really not physically there," Spanish teacher Karen Waselko said.
In addition, without the constant presence of a teacher, many students have found it hard to motivate themselves to get their work done.
"I feel like I don't try as hard when it's online because I'm just not motivated," Hinton said. "I don't think I'm getting the same quality of experience because I'm missing out on actual instruction time."
District administrators and board members hear all of these concerns and want people to know that this is not intended to be a permanent solution.
"It's for a short period of time, and we will then assess and hope that things are in a situation that we can get back to the hybrid model again," Backus said.
The issue will be revisited in an upcoming Board of Education meeting on Monday, December 14. At that meeting, the Board plans to examine the numbers and decide whether or not class will be back in session on January 4.
With many parents and students hoping to get back to normal, many have asked what they can do to help ensure a return to school as soon as possible. The simple answer is to keep doing what we've been asked to from the start: wear a mask, practice social distancing, and keep your circle small.
"Follow the social protocols that the public health department has put down for us, not just in school, but in your personal lives as well," Backus said. "It's hard because we've been doing it for so long, but it really is the answer to help us get back to where we want to be."
Leave a Comment
Your donation will support the student journalists of Rutherford B. Hayes High School. Your contribution will allow us to purchase equipment and cover our annual website hosting costs.
About the Writer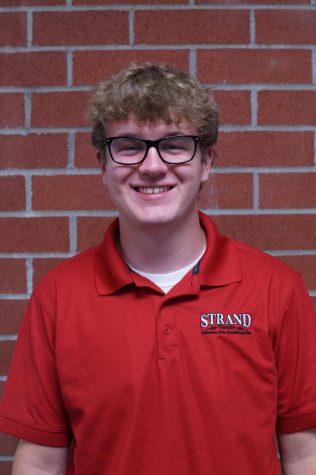 Noah Sparkman, Editor-in-Chief
Noah Sparkman (he/him) is a senior at Hayes. This will be his second year on staff. He is a member of the varsity soccer team and is an avid Liverpool...