Covid-19 prompts changes to ACT requirements
The ACT test, which is taken by every junior in Ohio during the spring and repeatedly for many seniors, may now see changes due to Covid.
The pandemic has caused many of the scheduled ACT tests to be canceled.
"The next several sets of tests were all canceled at Hayes and most places around the country," College and Career Counselor Jennifer Pollard said.
Though the ACT has been canceled numerous times, the SAT is still available for students to take.
"SAT has not canceled at Hayes, so I've been recommending SAT over ACT because it's been more accessible," Pollard said.
As the calendar moves closer to the March 9, 2021 ACT test, which will be taken by juniors throughout Ohio, students are beginning to prepare in different ways. However, students no longer have access to some of the resources that were available in the past, which may pose challenges.
If students are looking for material to help them prepare for the exam, Pollard said that students can go to her website and take advantage of the practice tests. Though Dan Morrison is no longer offering classes, there are other companies that offer tutoring to students.
Junior Madison Bricker said she thinks that the hybrid and online school system for this year will give students more time to study for the ACT.
For 2021 seniors, new college admission requirements are allowing students to forego submitting any standardized test scores. This may be an advantage to students. Pollard said that some students who don't receive a strong score on the ACT will benefit by not having to submit their scores.
However, now that ACT scores aren't a requirement at some schools, colleges are utilizing different criteria to ensure the students they accept are ready for college.
"I think it is going to pose some challenges for them," Pollard said. "…Miami University has come up with a rubric of things that they are looking for. They are boiling it down to your GPA, your class rank and the strength of your overall class schedule…"
If students feel they performed well on certain parts of the test, Pollard said that students should submit scores. This will enable students to get out of the placement testing some colleges are now requiring if students didn't submit any of their scores.
This new way has been implemented for now, though it may change in the future. Pollard said that it is uncertain whether the new college application process will remain in the future. Once college freshmen start next fall, universities will have to collect data to understand how the students have adapted.
It remains unclear if juniors will have the option of turning in their ACT score by the time college application deadlines roll around next year. Knowing this, Bricker said it will not change her decision on the colleges she is applying to.
The question remains on how difficult it will be for students to get into certain colleges with these new changes.
"I think it could make it easier since you don't have to submit [the score]…" Bricker said.
Although the future is uncertain, students have plenty of options for getting help and preparing for the test. For seniors, they need to ensure they have read all the requirements for the colleges they are interested in applying to, so they know what to expect.
Leave a Comment
Your donation will support the student journalists of Rutherford B. Hayes High School. Your contribution will allow us to purchase equipment and cover our annual website hosting costs.
About the Contributor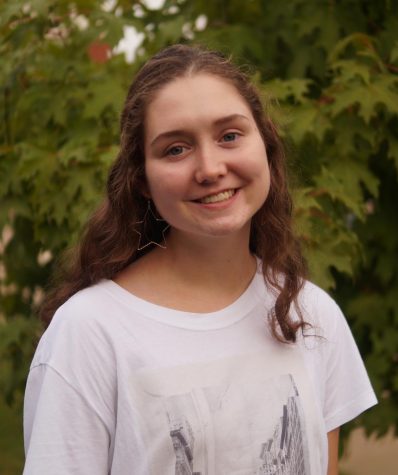 Morgan Johns, Staff Writer
Morgan Johns is a Junior at Hayes. This will be her first year participating in the Talisman. This will also be her third year competing in Track and Field...