State testing process adapts to Covid-19 restrictions
Just like many other things in the last year, Ohio State Tests (OSTs) at Hayes have been modified to meet Covid-19 protocols.
The most immediate change is the schedule for testing this year. In previous years, students would take the test in either the morning or afternoon in April. In the other part of the day, students would attend the classes they were normally scheduled for, skipping the classes that overlapped with the OST.
This year, there is an OST scheduled for every Wednesday in April, and only students taking the test will come to school on that day. Meanwhile, every other student has a remote learning day.
This is mainly due to social distancing requirements, which presented challenges.
"We can't just have multiple students testing in one large space, like in the Homestretch," counselor Jennifer Shonebarger said. "[On this schedule,] we won't have as many students, and they'll be more spread out."
This is similar to the way ACT testing had previously been conducted; as juniors were present to take the test, the rest of the building had a three-hour delay. Shonebarger said administrators hope this will make the transition to this schedule as smooth as possible.
"It's hopefully not as disruptive as the testing schedule has been in the past," Shonebarger said. "It definitely could be something that, if we feel it works, we could look at again next year."
However, the schedule was not the only unknown around the test this year. Another concern was how the tests will affect students' mental health given the current challenges presented, and students have begun to voice their opinions on the matter.
"Adding such a big test that's required for graduation, especially at the end of the year…it's definitely going to stress people out more than they need," junior Sam Tedeschi said.
In addition, some students have cited the overlap with other forms of testing as a major hindrance.
"I think that OSTs at the end of the year, at the same time as AP tests and practice tests…it's definitely going to stress kids out," junior Ryder Kardas said.
The counselors are cognizant of the concern and admit there is validity to it.
"I think it will affect students' mental health, just because of the year we've had," Shonebarger said. "Throwing in another high stakes test will add more pressure."
Some students have even brought up the option of opting out of the tests that they are scheduled to take if they already have the required scores for graduation.
"I think that if they've already met the requirements, then they should feel more than obliged to take themselves out of extra stress," Tedeschi said.
The district does not recommend opting out, and counselors want students to know that they have been well prepared for these tests.
"We've known since last March that education was going to look different this year, and teachers have been aware of that," Shonebarger said. "They have really focused on making sure the students know the concepts that will be on the test."
However, the district is aware that the tests affect students in different ways.
"There are students who come in and it's not a big deal," Shonebarger said. "There are also students who have a great deal of stress and anxiety."
With this being the case, Shonebarger said that the choice to opt out of the test is there if needed.
"Opting out is definitely an option for any student; I think it's a family decision," Shonebarger said. "If taking these tests would cause a student great stress and anxiety, I would encourage the family to make a decision on whether or not opting out of the test would be the most beneficial thing for them."
Ultimately, district administration want students to not only succeed, but also to feel good in these trying times. The counselors encourage students to find the schedule that works best for them.
"Do all the self care things beforehand, like getting a good night's sleep," Shonebarger said. "Afterward, find something enjoyable to do."
For students who will take the test, Shonebarger said she wants them to remember the most important thing: They are ready.
"Our teachers have done a great job at getting kids as prepared as they can," Shonebarger said. "All we ask is that kids come in and do their best."
About the Contributors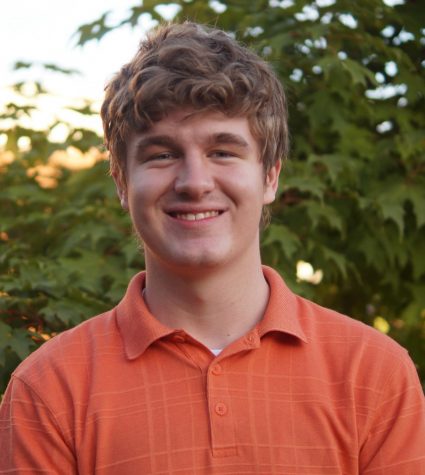 Noah Sparkman, Staff Writer
Noah Sparkman is a junior at Hayes. This will be his first year on staff. He is a member of the soccer team and is an avid Liverpool F.C. fan. In his free...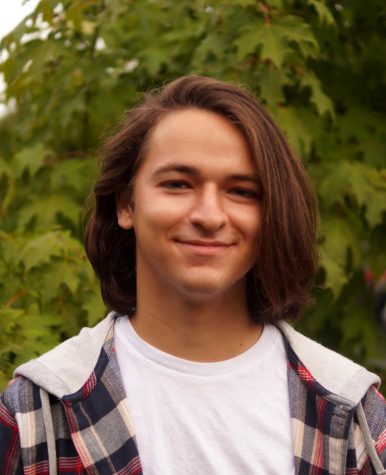 Andrew Bourget, Website Editor
Andrew Bourget is a senior at Hayes. He is also in marching band, National Honors Society, and Youth and Government.