Now trending: fall fashion at Hayes
Trends come and go every season, but these trends are here and are essentials for your fall wardrobe.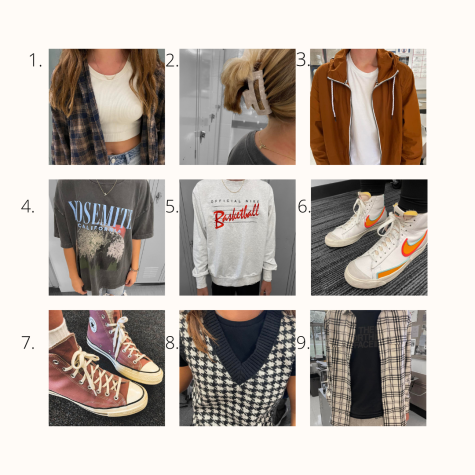 1. Flannels
These seem to be the fall essential for everyone. Many students like to layer over crop tops or sweatshirts.
2. Claw clips
Throwback is having its moment this fall, including claw clips.
3. Windbreakers
The classic windbreaker has never really stopped being trendy, but with fall in Ohio, it's definitely needed within the fall wardrobe.
4. Graphic tees
This is an another basic for fall. Graphic tees can be dressed up or down. They are also good for layering especially with turtle necks and flannels.
5. Crew necks
The perfect topper to any outfit this fall.
6. Nike Blazers
Every way you look in the hallway at Hayes right now you are bound to see a pair of Blazers. Both low top and high top are extremely popular among guys and girls.
7. Converse
These have always been a basic shoe, but now being taken to new heights. Several people at Hayes this fall have been wearing high top platform Converse.
8. Sweater vests
Although this trend is fairly new amongst teenagers it appears its not leaving anytime soon, luckily its the perfect way this fall to dress up your outfit.