Hayes Thespians to put on production of 'Alice in Wonderland'
The Hayes Thespians are set to perform the production of "Alice in Wonderland," which will be a mix of the classic "Alice in Wonderland" and "Alice Through the Looking Glass."
English teacher Kelsey Wright is the head director of "Alice in Wonderland." When it came to choosing a show for this year, she said she wanted as many people to be involved as possible.
"We were looking for a show that could get a lot of students involved, since we haven't done an in person show in two years, and last year we had to keep numbers small," Wright said. "Mostly what we looked for is a show that people knew would get kids excited."
During the audition process, the students who were interested received a packet filled with different monologues for each character that they learned. Students who auditioned also had to read a monologue that they had never seen before called a cold read, so the people putting on the auditions could get a feel for what character they would best be suited for.
"Once everyone has auditioned we take a look back through our notes for every person, and find characters that fit them best," Wright said.
Senior Kaya Ferrell, who portrays Alice, has been acting since fifth grade.
"Alice in Wonderland has always been my favorite movie," Ferrell said. "So it's a good play to do for my senior year."
"I wasn't expecting to get [the part]. I actually started at the bottom of the cast list and didn't see my name, so I was like 'Ok, I didn't get in,'" Ferrell said. "But then I saw my name and it was kind of like disbelief."
Rehearsals take place every day after school. The rehearsals start with a few hours a day then lead into longer, more intense rehearsals.
"We start [rehearsal] with a company meeting, so just to kind of explain what we're doing for the day and then the crew goes and starts working on set pieces. Actors then start with the scene for that day," Wright said. "So the first few weeks are all blocking, so getting where you will go on the stage. The last few weeks then are all about okay, let's focus on your emotion, and so we're mostly at this point just running the show."
Students at Hayes are very excited to see this classic story come to life on the stage.
"I am just very excited to see the show. The story of 'Alice in Wonderland' is such an intricate and fun show to do; I am excited to see how it is all put together and the final product," junior Robyn Gurujal said.
The students have put a lot of effort and hard work into making this show the best they can be, Wright said.
"It's going to be the first live performance Hayes has put on in a long time and it's a story that everyone knows," Ferrell said. "It's going to be really fun and exciting."
The Hayes Thespians will be performing Alice in Wonderland on October 22 and 23 at 7:30 p.m., in the Rutherford B. Hayes Center for the Performing Arts. Tickets and more information about the production are located on the Hayes Thespians website.
Leave a Comment
Your donation will support the student journalists of Rutherford B. Hayes High School. Your contribution will allow us to purchase equipment and cover our annual website hosting costs.
About the Contributors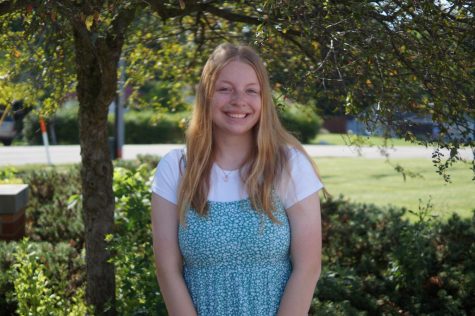 Kaitlyn Gorsuch, Editor-in-Chief
Kaitlyn Gorsuch (she/her) is a senior at Hayes. This is her second year on staff. She plays the flute in marching and symphonic band and is a member of...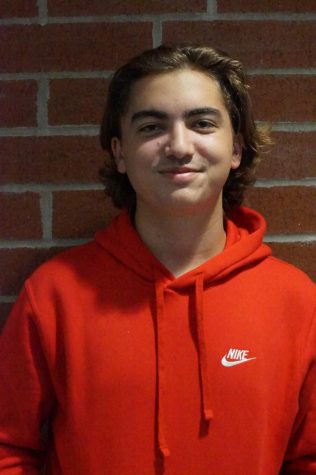 Chris DeRosa, Photographer
Chris DeRosa (he/him) is a senior. This is his first year on staff. He is involved in soccer and free lance photography. In his free time he enjoys being...