"Encanto" is yet another enchanting addition to Disney's catalogue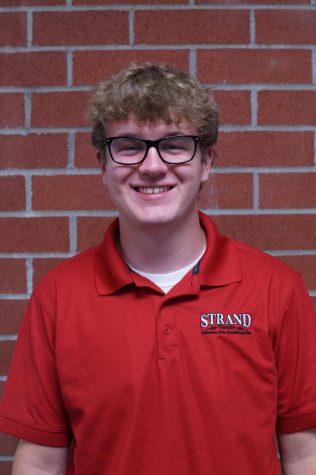 More stories from Noah Sparkman
Disney has yet another animated gem on their hands.
"Encanto" stars Stephanie Beatriz as Mirabel and chronicles her life as the only member of the magical Madrigal family without a gift. When the magic surrounding her family starts to fade mysteriously, Mirabel seizes the opportunity to prove that she is useful and sets out to save the day. The film is now playing in theaters.
It is an understatement to say that everyone knows what they are expecting from Disney's animated features at this point. The studio has such a penchant for releasing beautifully animated, thematically tender entertainment that they could release almost anything and people would flock to the theater to see it.
It is wonderful to report that "Encanto" lives up to this pedigree, delivering one of the studio's best animated efforts in years.
The film raises the standard for animated visuals, blending magnificently designed environments with kinetic, stimulating movement. The result is a film that is, visually, full of life.
"Encanto" is bursting with color and vibrance, and every frame of the film is a pleasure to behold.
"
"Encanto" does such an excellent job of doing what makes a movie worth watching: placing interesting, well-developed characters within a plot that is captivating."
The animation helps bring the home valley of the Madrigals almost pop off the screen, and creates a uniquely entrancing world for the viewer.
The original music, written by Lin-Manuel Miranda, largely replicates this vibrance. Many of the pieces move to their own unique beat, mixing several genres into something that feels right at home within Hispanic culture, while also being unique to "Encanto."
However, not all of the pieces work as well as the others. There is a significant amount of exposition delivered within some of the tracks, and Miranda's high-tempo style in delivery makes it almost impossible to catch some of the lyrics within these songs.
As a result, I was left confused by several plot developments because the delivery was so fast that I could not decipher the lyrics.
Fortunately, this ends up being a small gripe because of the strength of the film's screenplay. "Encanto" does such an excellent job of doing what makes a movie worth watching: placing interesting, well-developed characters within a plot that is captivating.
The members of the Madrigal family are what make this movie tick. Each member has a gift, whether evident or not. As the movie progresses, though, we begin to learn about the plight that each of these characters suffers due to their gifts.
It is a fascinating dynamic: as we get to explore each of the characters, they become more and more relatable to every viewer.
When the characters are placed into the context of the film's mystery, it forces the audience to ponder several thought-provoking questions. The core values of duty, family and more are placed under extreme scrutiny throughout the film.
The film elegantly executes these questions with a simplicity that will allow children to understand the film's themes, but with a care that will move people of all ages.
"Encanto" ultimately concludes with a simple message: no matter how ordinary you may feel, there is something to love within everyone, and there will always be people to love it.
In a time where many of us feel so isolated from each other, these musings about self-worth, family and community will undoubtedly be equal parts reassuring and inspiring to many.
By the time the credits roll, the reinforcement that the picture has to offer each viewer is ultimately its largest achievement. It is a film that is sure to brighten your day, and audiences will be enchanted by "Encanto."
Leave a Comment
Your donation will support the student journalists of Rutherford B. Hayes High School. Your contribution will allow us to purchase equipment and cover our annual website hosting costs.
About the Contributor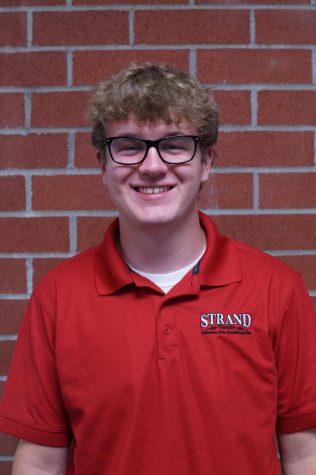 Noah Sparkman, Editor-in-Chief
Noah Sparkman (he/him) is a senior at Hayes. This will be his second year on staff. He is a member of the varsity soccer team and is an avid Liverpool...