Staff and students share about their holiday traditions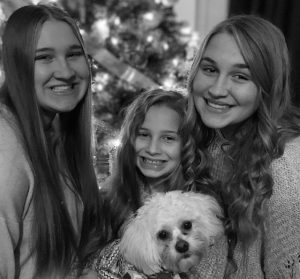 When thinking of the holiday season, most Americans think about the plethora of Christmas lights or going shopping for gifts to put under the Christmas tree. While many families follow these more classic traditions, many families have their own special traditions. 
There are several cultures and religions throughout the country and with a diverse population comes a skew of holidays celebrated during the month of December. While 90% of Americans celebrate Christmas, 5% of Americans celebrate the Jewish religious holiday Hanukkah and 3% of Americans partake in the African holiday Kwanzaa. 
At Hayes, most students and their families observe Christmas during December, but a handful of students and staff do participate in Hanukkah or even both holidays. Hanukkah has a rich history and the dates of the holiday change each year. The holiday lasts for eight nights and is full of traditions for those who celebrate. 
Math teacher Sam Jaffee comes from a family where his father practices Judaism and his mother is Catholic. Jaffee celebrates both holidays during the season. 
"I was lucky, [I] always got to do both," Jaffee said. 
Hanukkah is known for eating traditional Jewish recipes and lighting the menorah. This tradition is a sacred time for Jewish people. 
"Every night you light another Hanukkah candle and say some prayers," Jaffee said. "Some people get gifts every night and even make traditional food like potato latkes."
For senior Jacob Rathkopf, Hanukkah is about service and giving back to the community. 
"Each year through my temple, we organize some sort of drive for children's needs. This year, we did a gift card drive, and I'm usually the one who helps organize that," Rathkopf said. "I know my family is sort of more fortunate than others and don't have the opportunity to go with their kids and give them gifts." 
Usually the holidays mean slowing down and getting at-home time with relatives. However, that may look different for those who celebrate Hanukkah, since the holiday is during most Americans' work week. 
"Everything is closed on Christmas, [but] throughout Hanukkah, we'll go out to eat," Rathkopf said. "We'll go somewhere nice and have brisket or something like that."
Because Hanukkah is based on the Hebrew calendar, the exact dates of the holiday can occur anytime between late November and late December. This year, Hanukkah was celebrated from November 28 to December 6, though the holiday sometimes overlaps with Christmas.
For many Hayes staff and students, the morning of December 25 is a time to witness and experience the magic of Christmas and feel the peak of the holiday season. 
"On Christmas morning, I have little sisters, so we all wake up early and we wake our parents up, then we open our presents and make hot chocolate and coffee," sophomore Lainie Rafey said.
While many Americans are wrapping up their Christmas festivities, some African American families celebrate Kwanzaa from December 26 to January 1. While it is not a common practiced holiday at Hayes, it is still present throughout the world.
The traditional African holiday emphasizes the seven principles and is celebrated by lighting candles and telling stories. 
Hayes staff and students are eager to celebrate the holiday season, due to Covid-19 interrupting the December holidays last year. 
"Last year we didn't get to see my family," Rafey said. "We just exchanged gifts in parking lots and stuff, so I'm excited to get to go see them."
No matter what holiday one celebrates, the reason behind the holiday season is more than unwrapping presents and getting days off school. 
"The holiday season is great because I get to spend time with my family, celebrate the traditions and engage with my community," Rathkopf said. 
Leave a Comment
Your donation will support the student journalists of Rutherford B. Hayes High School. Your contribution will allow us to purchase equipment and cover our annual website hosting costs.
About the Contributor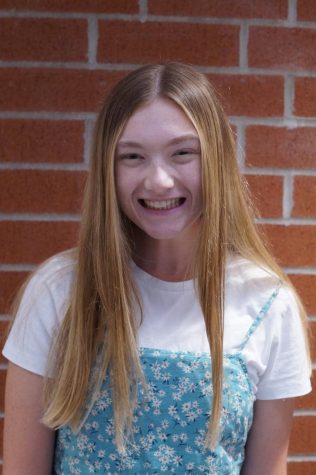 Kristen Smith, Visual Content Editor
Kristen Smith (she/her) is a senior. This is her second year on staff. She is also involved in National Honors Society and volleyball. In her free time...