New Superintendent in Delaware City Takes Charge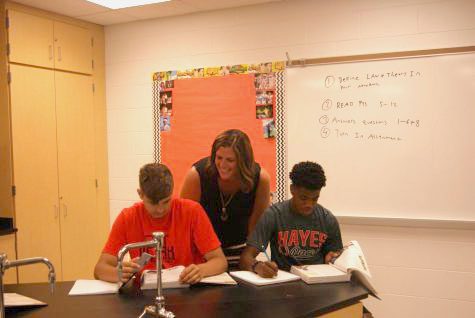 Starting the 2019-2020 school year, Heidi Kegley will be taking over the role of Superintendent of the Delaware City School District as a result of Paul Craft retiring.
    Kegley said that she is very excited about the new position and that it is something that she never expected.
  "When I originally started at Smith Elementary, I was so excited to be at Smith, and then the position at Willis came and I wasn't expecting that, so when Assistant Superintendent came, that was even more surprising, but definitely to be a Superintendent of Delaware City Schools is such an honor and I am so very grateful," said Kegley
   One main goal of Kegley's for the year is to build personal relationships and to be accessible for students. She says that she wants to "help students feel important and accepted in school"
   In addition, there will be no new district-wide policies at this moment, although each school is changing things as needed to make their students perform at their best.
"I am excited for us to continue to honor our traditions and achieve excellence, and by doing so seeing our student's scores continue to increase academically, having our students more involved in extracurricular activities and [be] more a part in what's taking place every day," said Kegley.