New music directors take the baton at Hayes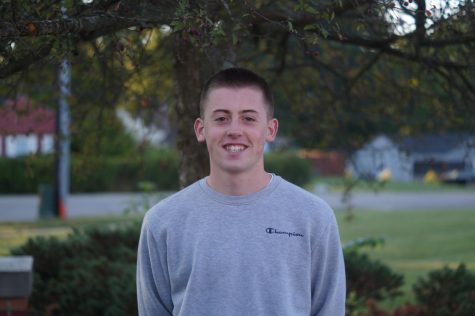 More stories from Carter Sims
While each new school year brings new musicians and sounds in the music room. This year will feature a new direction as well.
With multiple changes in the music department, orchestra director Keegan Lammers and band director Bill Fowles look to turn the page in the music wing.
For the Pacer Marching Band, last season ended with a "Superior" rating at OMEA State Finals Competition after two years of not competing due to Covid. This came under the direction of Andy Doherty, who has since relocated to Dublin Scioto and thus led to Fowles' hiring.
Fowles, while new to Hayes, is no stranger to the area and leading ensembles.
"I have lived in Delaware for 13 years now," Fowles said. "I am on the board of trustees for the Central Ohio Symphony, which is the local symphony here in town. I've been helping out with all the things that they do, all their concerts and the big 4th of July performance over the summer. Before that I taught in Mansfield, Ohio where I taught 7–12th grade bands."
Being the first new director in 10 years for the band, Fowles said he was keen on connecting with the musicians upon his arrival.
"One of the first things I did when I got hired was have a meeting with the student leadership in the band, and we talked and discussed their goals and what my goals were," Fowles said. "It's always funny how those similarly line up. Obviously during the season we want to do the best we can, and we're going to three competitions. We want to see improvement everytime we go out, and try to earn that superior rating there."
Though change in a program can be a difficult process, Julia Foley, a sophomore in both groups, said she was skeptical when Fowles first arrived.
"Initially I was very concerned that he wouldn't honor the traditions that Mr. Doherty carried," Foley said. "There had been rumors we wouldn't be a competitive band and would instead be a show band, and someone said he was shorter than Mr. Doherty and I thought that was funny."
Height aside, Foley's worries have since been quelled. The band received an "Excellent" rating at the first competition of the year, and again at the most recent competition in Teays Valley on October 8.
"All in all, I think he is a great band director," Foley said. "I think he moves faster than Doherty did and I really appreciate it. We're able to get more of the show done in less time and I think it's going swimmingly."
While Fowles is still only in his first year at Delaware after a decade of consistency, the connection he has established with his musicians has eased the transition for his inaugural year.
On the opposite end of the spectrum, Lammers is anything but new to Hayes. Graduating in 2018, the former student under Stacey Lemke has returned to assume Lemke's vacated position is a move years in the making.
"It's been really fun to continue the amazing program she started that I benefited from as a person," Lammers said.
Knowing she wanted to be a teacher but unsure of which class, Lammers had the opportunity to shadow Lemke as a student.
"During my senior year, I didn't have any classes left at Hayes," Lammers said. "I was only here for orchestra, that was it. I was going to Ohio Wesleyan in the late afternoons but Ms. Lemke realized that I was leaving after her classes and was like 'Wait, why don't you just come to Dempsey with me?'"
As she started watching and assisting both Lemke and Abby Wimbiscus-Black at the middle school, Lammers' choice of subject came into view.
"I was able to get comfortable with the kids and they grew comfortable with me, and it wasn't awkward," Lammers said. "It was just fun, and it still is. And by the spring of my senior year, I knew that music education was what I wanted to do."
Now with full control of the baton, Lammers said she looks to bring that same comfort to the program under her direction.
"The [5th-12th grade] program has grown so much and it's so exciting to see that so many people want to be a part of the community because I think it's a really special program," Lammers said. "I'm really excited to continue to grow it. Even as it increases in size I want to keep it feeling like a close-knit community."
This vision has translated to a reality, and the sediments of connection are echoed by her pupils.
"With music teachers or any kind of coach, I think many want to feel accepted and well liked," Foley said. "Miss Lammers does a great job of making everyone feel very close to her. She brings a noticeable presence to the classroom that is very appreciated."
While change can be hard to deal with in one program, much less two, the effort towards connection and community-building by both directors has been felt by those creating the sound.
"I think they are both very good at what they do and have been very understanding of the community that was in place before they arrived," Foley said. "They knew how to make the merge easy, and knew how to do their jobs well."
Leave a Comment
Your donation will support the student journalists of Rutherford B. Hayes High School. Your contribution will allow us to purchase equipment and cover our annual website hosting costs.
About the Contributors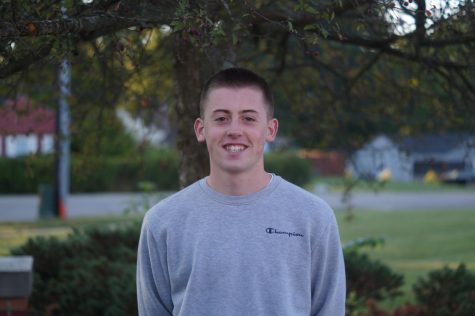 Carter Sims, Staff Writer
Carter Sims (he/him) is a junior and a member of the basketball and tennis teams. This is his second year on staff. He is a loyal sports fan and enjoys...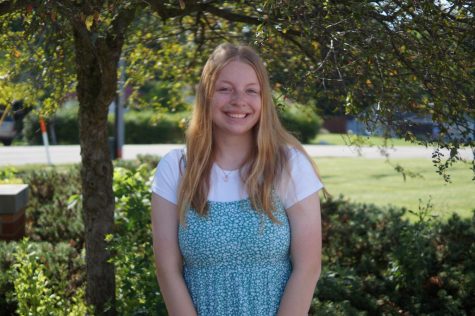 Kaitlyn Gorsuch, Editor-in-Chief
Kaitlyn Gorsuch (she/her) is a senior at Hayes. This is her second year on staff. She plays the flute in marching and symphonic band and is a member of...