Opinion: Andrew Tate's recent accusations could have been avoided if we actually took his previous victims seriously
Editor's note: This story contains details about Andrew Tate's history of sexual assault and physical violence.
The air is cold as Andrew Tate is escorted out of his compound, by Romanian officials, in handcuffs.
The controversial "alpha male" millionaire, kickboxer and recent social media phenomenon was arrested on Dec. 29 of last year in Romania on human trafficking and rape charges.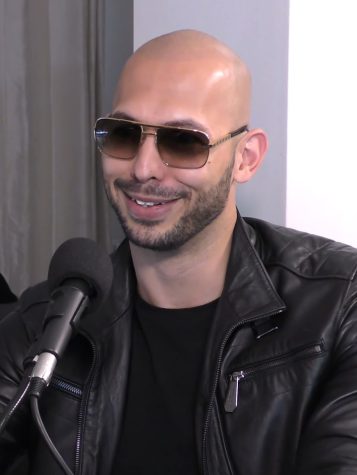 His arrest has now been extended multiple times with the most recent extension being another 30 days. Although the details of the case have not been fully released to the public, the United States Directorate for Investigating Organized Crime and Terrorism has identified six victims of Tate in the human trafficking case who were forced into "acts of physical violence and mental coercion."
However, these charges do not seem to be new to Tate. A third woman, independent of the current case against Tate, revealed to VICE World News last week that they filed a police reports in 2015 alleging both physical and sexual abuse. In the week previous, two other women had come forward, one of which claims she was raped and another claiming that she was repeatedly strangled.
The more recent woman who came out was able to share extensive message correspondence with Tate, including voice memos in which Tate recounts the moments in which he raped her. These recordings show Tate saying unthinkable, vulgar things, and even at one point admitting to raping her.
After these women came forward in 2015, it took four years for Hertfordshire police to pass the case to prosecutors, or Crown Prosecution Service (CPS), who would then decline to prosecute in 2019 as they believed that there was "no realistic prospect of a conviction."
These women have gone from dealing with the mental toll of rape, to finding out that he would not be prosecuted, to seeing him turn into one of the most famous people on the planet.
Sadly, this is the reality of many rape victims. Instead of supporting these people through tough, unimaginable times, we find every excuse in the book to dismiss women's claims.
Arguments to the validity of these cases tend to come from patriarchal, misogynistic standards surrounding rape culture. This leads to common misconception that things such as having previous consensual sex with someone, the time it takes to report a crime, and promiscuity of a person are valid reasons to doubt someone's claims.
Approximately 1 in 5 women and 1 in 71 men will be raped at some point in their lives. 1 in 10 women will be raped by an intimate partner in their lifetime as well as 81% reported having some kind of long term impact from the rape on their lives. Rape is the most underreported crime with only 63% of cases being reported and false claims are only as small as 2-10% of all reported cases.
Even in a post-MeToo world, we are still fighting for these survivors to have any form of justice or closure. People still have a preconceived bias to doubt stories of assault even when in reality, the likelihood of them lying is inconceivably low.
Rapists like Andrew Tate need to face the consequences of their actions, and trying to invalidate his accusers is what has allowed him to walk free for so long and reoffend.
His current charges have nothing to do with the victims that have been previously mentioned here, but rather an entirely new set of victims. If his previous accusations had been taken seriously, fewer people would have been able to be hurt and have their lives forever altered.
So next time you find yourself doubting an assault victim, take a step back and think about what you are doing. Empathy and fighting for justice for these victims, instead of trying to rip their cases apart, is the only way forward to stoping rape culture globally. Andrew Tate is not an exception.