Cell phone use contributes to a decline in grades
This story is part of a two-part package on using personal electronic devices during class.  For a feature story about the science of multitasking, click here.
Many teachers think that students' dependence on cell phones is an ongoing problem at Hayes.
Trying to teach while students are caught up in their screens can be a very frustrating situation for teachers to work around.
While some teachers discipline students by giving them detentions, others have not given out any punishments and have let the students see how their grades are impacted.
"Unfortunately, the students are pretty much just earning their own consequence of terrible grades or failing the course," history teacher Greg White said.
While most teachers don't mind occasional phone usage in class, they do expect students to hold themselves accountable and put their phones away.
Knowing that students are paying attention is a huge part of respect in class.
"For me, a lot of it is a respect thing," White said. "I'm not on my cell phone when my students are trying to interact with me and I expect the same courtesy from my students."
Some students are willing to get off their phones for a while during class, but for the most part, even having the phone in their pocket or on the desk can be a distraction for them.
"
It's a matter of balance. We have to learn how to use [phones] as a tool and learn how to not let it consume our lives. Right now, there's absolutely no balance between those."
— Riley Jantz
Even for students who are not on their phones during instruction, some still have music playing. Music during work time is a good way to help students focus at times, but it might distract other students.
"I try my best to keep it in my pocket when the teacher is instructing. Sometimes I keep it on my desk because I was changing my music," junior James Costilo said. "Sometimes [I listen to music] because I can turn on the transparency and keep the music down low."
Having quiet music or music that is meant to help students learn is a less disruptive way to incorporate music into the classroom. Cell phone use can be incorporated into the classroom without having a negative effect on students and grades.
If utilized correctly, phones can be used to help students learn. Science teacher Riley Jantz said he supports the use of technology in the classroom, but more specifically as a tool.
"It's a matter of balance," Jantz said. "We have to learn how to use [phones] as a tool and learn how to not let it consume our lives. Right now, there's absolutely no balance between those."Phone usage during class often leads to lower grades and less effort from students. Students rely on corrections and retakes for keeping grades up.
"[A study] showed a clear link between students achieving lower marks in college and just simply having a cell phone on their person," White said. "I think there's lots of evidence available that proves that cell phones are a distraction, leading to lower success rates."
Teachers feel disrespected when they see students on their phones while teaching. The time and effort teachers put into helping students learn is often overlooked by students.
The disrespect from students is frustrating for many teachers to work around, and the respect should go both ways.
Many teachers' main objective is to get students to realize the problem on their own. They want students to have the power to make their own decisions, but they also have to make sure they are doing their jobs.
"If it continues like this, I would like to do something," Jantz said. "On one hand, the consequence could be failing the class since you're not paying attention. On the other hand, there needs to be a consequence for being flat out disrespectful."
Leave a Comment
Your donation will support the student journalists of Rutherford B. Hayes High School. Your contribution will allow us to purchase equipment and cover our annual website hosting costs.
About the Contributors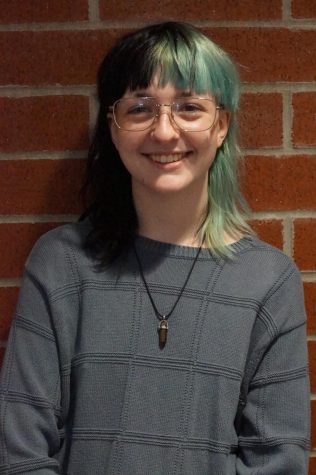 Andy Eyerman, Staff Writer
Andy Eyerman (they/them) is a junior at Hayes. This is their first year on the staff. In their free time, they enjoy playing bass and video games.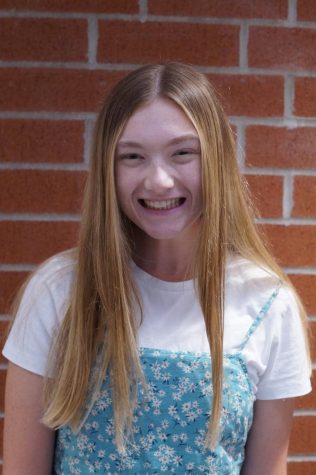 Kristen Smith, Visual Content Editor
Kristen Smith (she/her) is a senior. This is her second year on staff. She is also involved in National Honors Society and volleyball. In her free time...