Secret Life of Teachers: Wion competes in IRONMAN Maryland race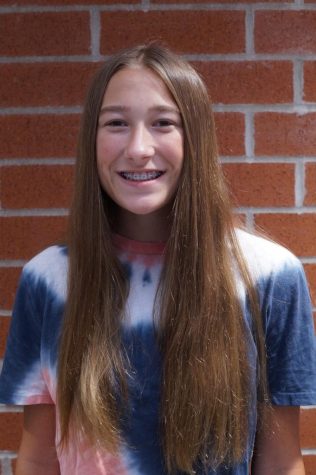 More stories from Danica Davelli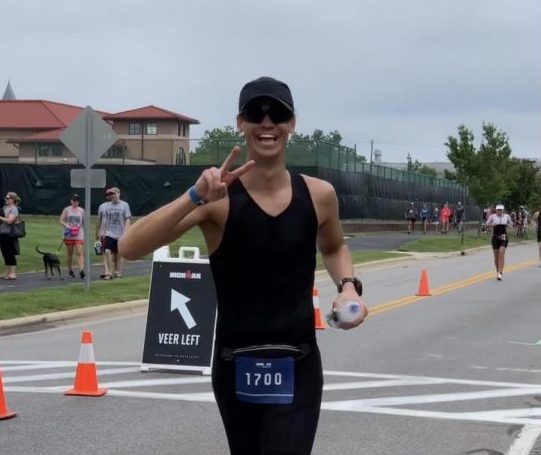 This story is part of the Talisman's ongoing series about activities that teachers are involved in outside of the school building.  Other stories in this series include a feature on science teacher Steve Lehman.
History teacher Matt Wion competed in a full Ironman race on September 18 in Cambridge, Maryland.
He had been training since January for the race. His training plan consisted of a variety of workouts and even some shorter races. He competed in the half-Ironman in Delaware over the summer as part of his training.
"For the Ironman [in September] there's a specific training program that started the last week of January…so it was a little over eight months of training straight for that one race," Wion said.
Running an Ironman has always been a goal for him. He's had many endurance goals, such as an ultra marathon, a 100 mile marathon, a Half-Ironman, and a full Ironman. The full Ironman was a big thing to check off of his list, since it is so long.
The full Ironman consists of a 2.4 mile swim, 112 mile bike and 26.2 mile run. When he came out of the water, he was 11th in his age group, and after the biking portion he was 24th in his age group. He finished with a time of 13 hours and 31 minutes. He was 84th out of 149 in his age group.
After the race, he said he mostly just felt happy it was over and that he was able to finish.
From his training, he said he learned that discipline and consistency are very important. There are no shortcuts. In addition, training like this takes a lot of mental toughness because of the amount of alone time it requires. Wion trained by himself for up to 6 hours a day.
Along the way, he has faced many mental challenges in his training.
"There's a lot of days where I don't want to go out on the bike for five hours, or I don't want to swim for an hour and a half or I don't want to run for three hours," Wion said.
Although it was hard for him to push through the days where he felt no motivation to train, he said he knew that he needed to. It was very fulfilling to him when he was able to push past the tough mental days.
Training for the Ironman has always been a mental outlet for him. It has helped him to get through the difficult times in his life.
"A couple of years ago I was in a very bad accident," Wion said. "Training for these things is what I started doing to help me with my recovery, to help me with a lot of the mental side of it all. And so it's meditating, it's like therapy, it's relaxing for me to do all this stuff."
Looking back, Wion said there's not much he would change about his training.
"The only thing I would do differently would be doing long training runs in the middle of the afternoon," Wion said. "Most of my long runs were in the morning when it was slightly cooler. During the race, the marathon took place in the middle of the afternoon when it was very hot. I think doing more training runs in the afternoon would have better prepared me for the marathon on race day."
Wion said that for anyone wanting to start training for an Ironman, the best way to do it is to start small.
"There's small triathlons that you can do, like sprint ones that are very short distances just to get the hang of it and to understand how to do it," Wion said.
In addition to that, it is also important to find others who train for big triathlons like the Ironman. "You can learn a lot, and training in a group is more fun than when you're always by yourself," Wion said.
Leave a Comment
Your donation will support the student journalists of Rutherford B. Hayes High School. Your contribution will allow us to purchase equipment and cover our annual website hosting costs.
About the Contributor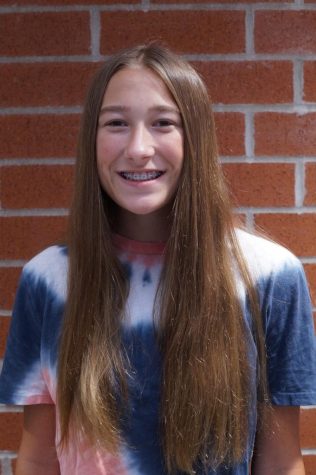 Danica Davelli, Staff Writer
Danica Davelli (she/her) is a junior at Hayes. This is her first year on staff. She runs cross country and track and also plays the flute in the marching...